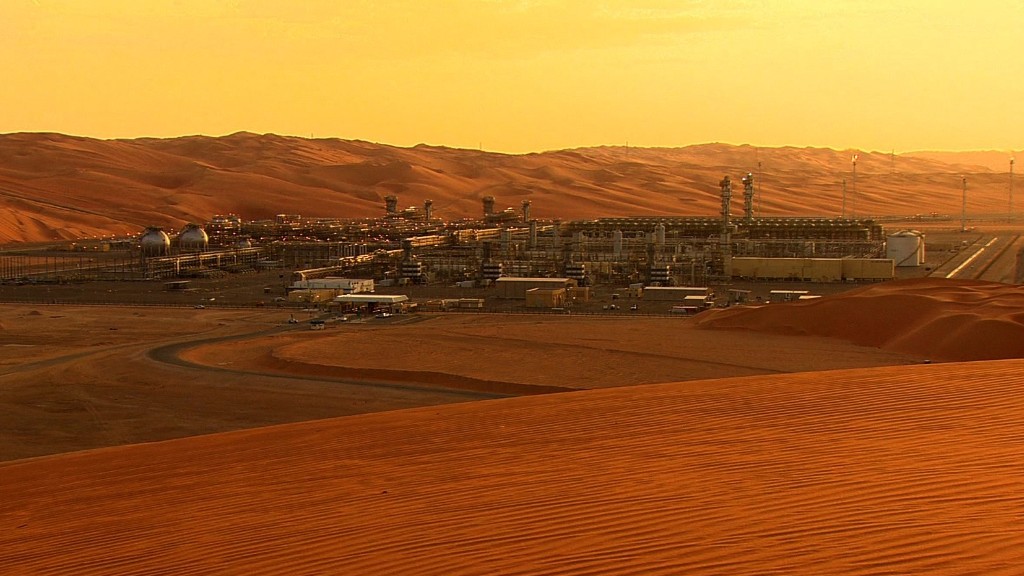 So that's it for cheap oil.
At least that's what Goldman Sachs says. The investment bank told its clients the oil market has flipped into deficit this month, after two years of persistent oversupply. It said it now expects oil prices to reach $50 per barrel in the second half of the year.
U.S. crude futures climbed 1.8% on Monday to just above $47 per barrel, the highest level in more than six months.
"The oil market has gone from nearing storage saturation to being in deficit much earlier than we expected," Goldman Sachs (GS) analysts said in the research note.
The Wall Street firm said supply disruptions as well as stronger demand from India, China and Russia, were behind the sudden switch.
"The physical re-balancing of the oil market has finally started," the analysts noted.
Saudi Arabia: We'll pump more oil... and prices will rise
Goldman Sachs was one of oil's biggest bears. Last year the bank said prices could plummet to $20, saying the supply glut would persist until the end of 2016.
Prices fell to just above $26 a barrel in February -- the lowest since 2003 -- before rebounding sharply. But as recently as March, the investment bank called the surge in oil prices "premature" and "not sustainable."
All that is now forgotten. Supply disruptions such as pipeline attacks in Nigeria and wildfires in Canada caused global production to drop by as much as 2 million barrels a day in the past two weeks alone, the bank said.
The firm said it now expected prices to average $45 per barrel in the April-June quarter, and $50 per barrel in the second half of the year.
But Goldman is not going full-on bullish just yet, predicting only a gradual decline in the global oil glut.
"We expect that the return of some of these outages as well as higher Iran and Iraq production will more than offset lingering issues in Nigeria and our higher demand forecast," the firm said.
It said prices could dip back to $45 per barrel early next year, before reaching $60 per barrel by the end of 2017.