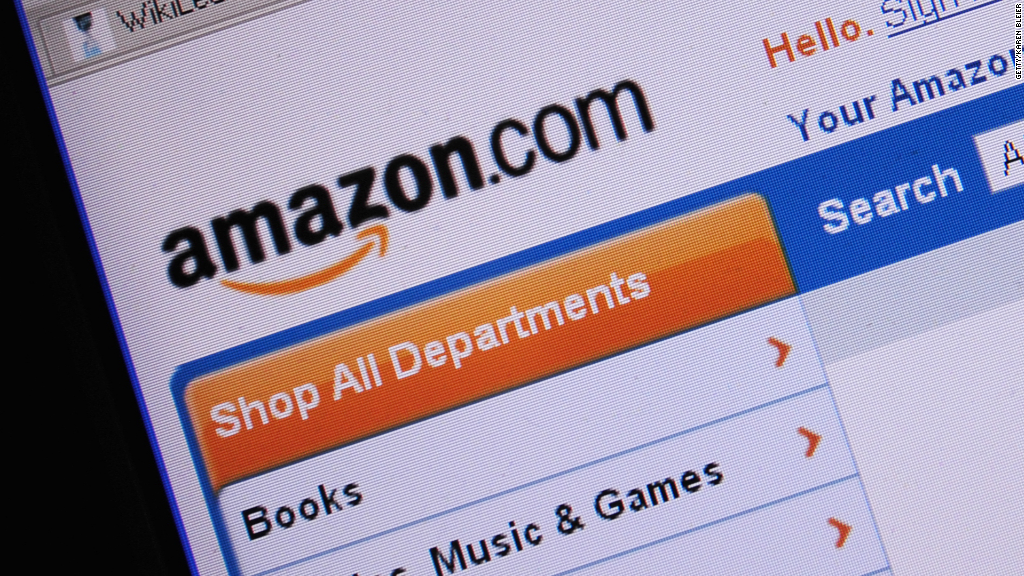 Finally some good news from the land of retail!
Americans may not be spending as much on clothes these days, but they are apparently nesting -- splurging on things to spruce up their houses and apartments.
What are people buying? Expensive things. Items that cost over $900 rose 9.5% in the first quarter, according to Ted Decker, Home Depot's head of merchandising. Appliances, roofing materials and windows were some of the big sellers.
Those sales sent Home Depot (HD)'s overall sales for the first quarter up 9% from a year ago, topping Wall Street's forecasts.
Earnings rose 14% and were higher than analysts' estimates as well. The company also boosted its sales and profit outlook for the year.
Chief financial officer Carol Tomé said during a conference call with analysts that the housing market strength was happening despite the fact that some economists have recently cut their economic growth outlook for the year.
She added that although Home Depot doesn't normally raise its full-year outlook this early on the year, the company feels confident that the business will remain strong for the rest of 2016.
That should be good news for Home Depot rival Lowe's (LOW), which will report its first quarter results on Wednesday morning.
Related: When you should buy vs. rent
The strong results from Home Depot are one of the few bright spots in what has been a lackluster quarter for retailers so far.
Macy's (M), Kohl's (KSS), Gap (GPS), Nordstrom (JWN) and J.C. Penney (JCP) all disappointed Wall Street last week.
But the housing market has remained one of the brightest spots in the U.S. economy, which may help explain why consumers continue to invest in their homes.
"Transactions for both new and existing homes are up on last year and activity remains fairly strong. This helpful tailwind is boosting demand for home improvement," said Håkon Helgesen, retail analyst at research firm Conlumino in a report.
Warmer than usual temperatures may have also helped Home Depot in the quarter.
CEO Craig Menear noted in the company's earnings release that Home Depot's results were favorably impacted by "week-to-week demand spikes caused by weather variability."
Shares of Home Depot were down 1% in early trading following the earnings report. But the stock is up nearly 20% in the past year.