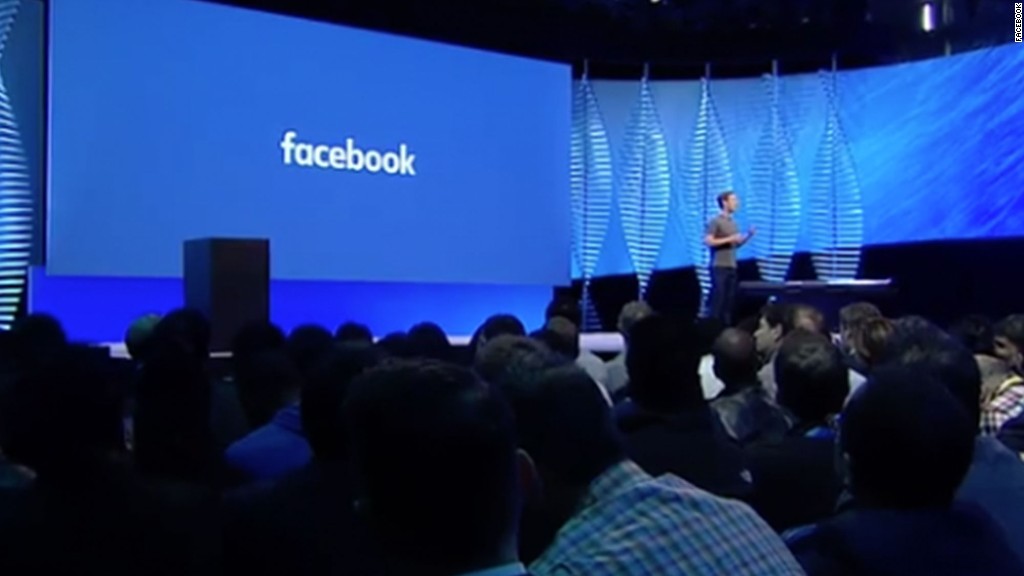 A-list conservative commentators and leaders did a lot of talking and Facebook CEO Mark Zuckerberg did a lot of listening at an unusual meeting on Wednesday afternoon.
Sixteen people, including Glenn Beck, Jim DeMint, SE Cupp, Dana Perino, and Tucker Carlson, attended the sit-down at Facebook headquarters.
It was a response to last week's allegations that former workers suppressed conservative news stories on Facebook.
"It did not, to me, feel like a photo op," Cupp, a conservative columnist and CNN commentator, said afterward. "I got a very strong sense of concern and curiosity about our take on this problem."
She said Zuckerberg was "not at all dismissive" and let the meeting run long. When an aide told him that the allotted hour was running out, he kept it going for another 15 minutes.
Another attendee, Kristen Soltis Anderson, called it a "civil but frank" meeting.
"Most assumed Facebook is not operating in bad faith but wanted to raise the issue on unconscious bias where it can crop up," she said. "Because Silicon Valley is largely left of center, the folks in the room wanted to convey that it's important to make sure there's a culture of respecting viewpoints of all types and preserving Facebook as a free marketplace of ideas."
Right afterward, Zuckerberg posted on Facebook to reiterate a commitment to ideological diversity.
"I know many conservatives don't trust that our platform surfaces content without a political bias," he wrote. "I wanted to hear their concerns personally and have an open conversation about how we can build trust. I want to do everything I can to make sure our teams uphold the integrity of our products."
The original allegations of bias were published by the tech blog Gizmodo, putting Facebook into a defensive crouch. Gizmodo's sources were anonymous former contractors who managed the "Trending" stories box on the Facebook home page.
The former workers said they saw colleagues hide stories that were actually trending on the site about Republican politicians and other news of interest to conservative users. They also said other stories were artificially "injected," forced to be trending.
Facebook is investigating the allegations. So far it says it has found no evidence of politically motivated decision-making.
Related: The conservatives who refused Mark Zuckerberg's invite
If it did happen, it would have been a violation of the company's guidelines, which "do not permit the suppression of political perspectives," the company says.
Facebook's business model revolves around getting as many users as possible -- conservative, liberal and all the rest. So the allegations of anti-conservative bias have presented the company with a big perception problem.
That's why Wednesday's meeting took place.
Related: Trump aide Barry Bennett to meet with Mark Zuckerberg
Other attendees included Donald Trump campaign adviser Barry Bennett, Tea Party Patriots CEO Jenny Beth Martin, Media Research Center president Brent Bozell, and CNN commentator Mary Katherine Ham.
Bozell said he thought it was "very productive."
"We'll see how the investigation turns out," he said in a statement. "There has been a serious issue of trust within the conservative movement about this issue, but everyone in that room, on both sides, wants to see it restored."
A few invitees turned down the offer; Matt Schlapp, chairman of the American Conservative Union, said "Facebook has a history of agitating against conservatives and conservative policies" and a single meeting would not resolve the issues.
But some other conservative media personalities and organizers have had friendlier things to say about Facebook.
The social network's power is indisputable. Hundreds of millions of people see links to news stories and opinions through the site. With that kind of power come a lot of questions about how exactly the "Trending" stories box is produced and how the larger news feed is generated.
"For Facebook, this is I think a turning point, because they're asking themselves questions as a company about what their responsibilities are," Poynter media ethicist Kelly McBride said on Sunday's "Reliable Sources."
She said the company's response to the controversy stoked by Gizmodo "was the most transparent I've ever seen Facebook" be, calling it a "really good first step."