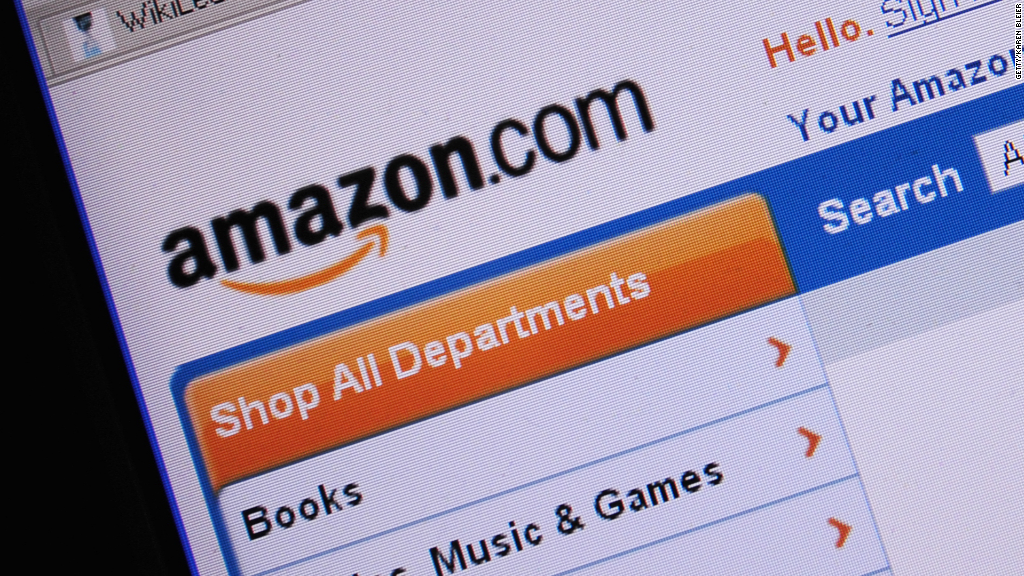 In an age when brick-and-mortar retailers are struggling, one company has just announced aggressive store opening plans.
TJX Companies, owner of T.J. Maxx, Marshalls, and HomeGoods among other brands, plans to grow its number of stores by more than 50%. It will have 5,600 stores when it is finished expanding, up from the current total of nearly 3,700, CEO Ernie Herrman told investors Tuesday.
"We are confident that we can continue to open stores around the world," he said.
Although Herrman didn't give a timeline for those store openings, the company added 47 stores in its fiscal first quarter of this year and plans to add about 150 more stores the rest of this year. That already represents about 5% growth.
TJX opened 219 store last year, and it is not planning on closing any stores this year.
And the company is considering even more store opening plans beyond the 5,600-store target.
"We believe significant opportunity exists beyond this," said Herrman. "To reiterate, our [store opening] estimates do not contemplate the potential to expand into additional countries or open new chains in existing markets."
TJX reported strong sales growth at those brick-and-mortar stores, with sales at stores open at least a year rising 7% in the first quarter following 5% growth in that sales measure during the fiscal year that ended in January. Herrman noted that e-commerce is a small part of its business.
Related: Everything must go - Store closings the hottest trend in retail
One way that the company plans to grow the number of stores is to snap up bargains for buildings that other retailers have closed.
Store closings are a growing trend among retailers, as shoppers turn more to online purchases at e-retailers, such as Amazon (AMZN). An improving labor market has also forced retailers like TJX to raise the salaries of its store employees, making it more difficult to keep locations with weaker sales profitable.
Walmart (WMT), the nation's largest retailer, is closing 269 stores this year. Sears Holdings (SHLD) announced it is closing 10 Sears and 68 Kmart stores. Department store chain Kohls (KSS) is closing 18 stores this year, while rivals Target (TGT) and Macy's (M) announced their own store closing plans late last year. Clothing retailer Gap (GPS) announced last year plans to shut 175 locations.
And that doesn't even consider retailers which have been closing stores recently due to bankruptcy filings, such as Sports Authority, American Apparel and RadioShack.