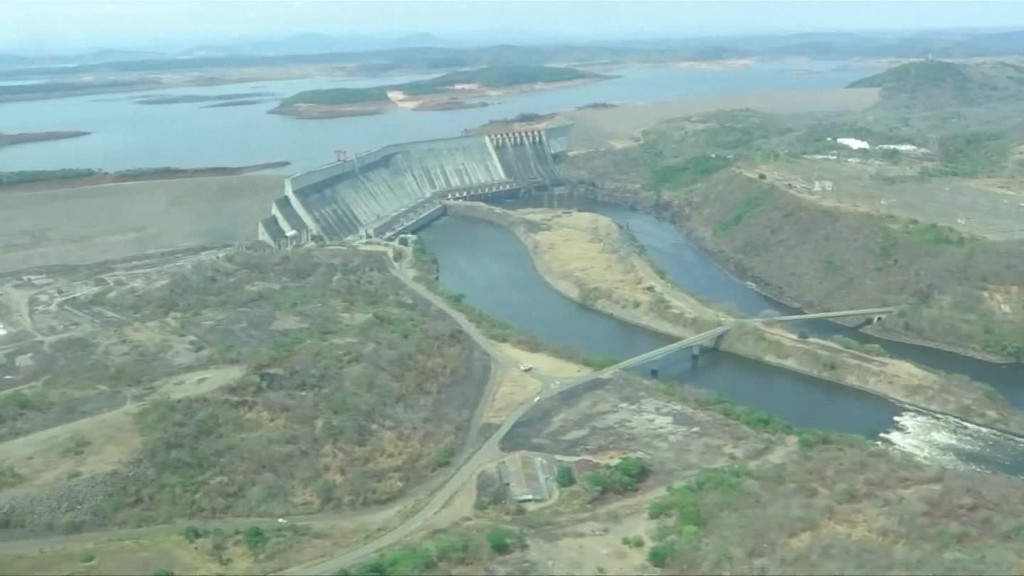 Venezuela is running out of sugar.
Amid a political and humanitarian crisis, Venezuela's sugar producers, both private and public, announced earlier this week that they have temporarily ceased production due to a lack of raw sugar.
On Thursday, Coca-Cola FEMSA, the largest bottler worldwide of Coke, threw up a red flag. To make Coke in Venezuela, FEMSA needs refined, industrial sugar provided by private local suppliers.
Coca-Cola FEMSA, which is partly owned by Coca-Cola (KO), said it would continue production of Coke in the country until it exhausts its own sugar stockpile. It says it's seeking other sources of sugar.
"While this situation will impact the production of sugar-sweetened beverages in the coming days," a Coca-Cola spokeswoman told CNNMoney, "the production lines for zero-sugar beverages such as bottled water and Coca-Cola Light ... continue operating normally."
Sugarcane production in Venezuela has been falling due to price controls and rising production costs, as well as a scarcity of fertilizer. As a result, many small farmers have turned to other crops that are not price controlled and thus generate higher income.
Related: Venezuela is in a health care crisis
The sugar scarcity is the latest sign of Venezuela's state of emergency.
The country is running low on basic goods -- not only sugar but also flour, eggs and milk. Medical supplies are in short supply, which has already cost some Venezuelans their lives.
President Nicolas Maduro is refusing to allow a referendum vote on whether he should remain in office -- sparking violent protests in Caracas, the capital. Last week he called for a state of emergency and blamed an opposition-led Congress and foreign critics for the country's problems.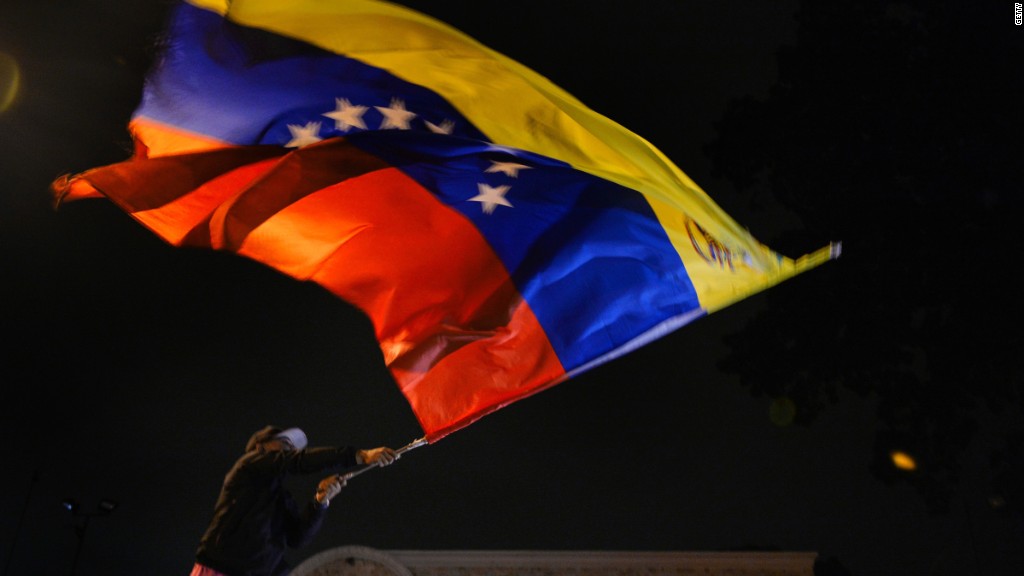 Maduro appears to be pulling out all the stops.
Amid a drought -- and what experts say is government mismanagement -- his government began scheduled blackouts for four hours a day in many cities, except Caracas, to save energy.
To further save electricity, Maduro in April announced a 2-day work week for government employees and others in the public sector. He even shifted Venezuela's time zone forward 30 minutes to give workers more daylight during working hours.
Related: Venezuela orders a 2-day work week
All these developments come as Venezuela's economy has spiraled downward.
The International Monetary Fund projects that inflation will rise nearly 500% this year and over 1,600% next year. Venezuela's economy is shrinking, its currency is worth less than a penny, and many investors are betting it will default on its debt by the end of the year.
It's a hard place to do business. Pepsi reported a $1.4 billion charge in September for its business in Venezuela, citing the country's currency woes. Polar Enterprises, beer company, fired 10,000 workers in Venezuela recently after it was forced to suspend production at four plants in April due to a barley scarcity.
Venezuela often imports basic goods like sugar, but as the economy contracts, the government is running low on revenue to pay for imports of barley, sugar, potatoes and other goods.
The country is also running low on cash because the price of oil, the main engine of its economy, has fallen dramatically while government spending has increased. Even as oil prices have rebounded in recent months, experts say, Venezuela has a long way to go to recover from its crisis.
Editor's note: This article has been updated to clarify that Coca-Cola FEMSA receives its sugar from private suppliers in Venezuela.