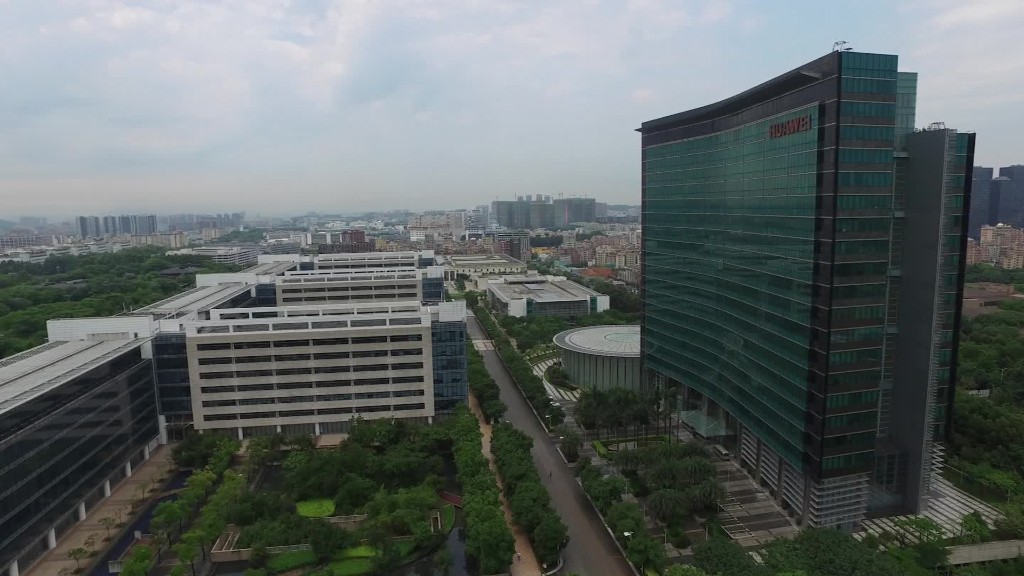 Over the past 20 years a patch of ground in one of China's fastest growing cities has been transformed into a local version of Silicon Valley.
This is the home of Huawei, on the outskirts of the industrial city of Shenzhen.
The campus of about 500 acres now houses nearly 60,000 employees, reflecting the company's growth from local telecoms equipment provider to global tech powerhouse selling network gear and smart devices.
CNNMoney was granted rare access to see what it's like inside a Silicon Valley-style tech campus -- with Chinese characteristics.
For a start, it's massive. But most striking are the perfectly manicured lawns, shrubberies and parks that weave around the buildings and through the grounds. There's even a small lake, complete with a family of black swans imported from Australia.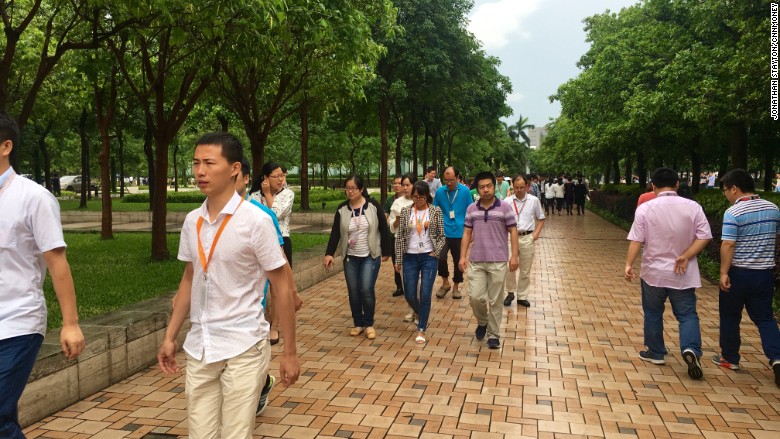 The company's media-shy founder Ren Zhengfei is, we are told, a keen amateur architect and gardener and has been closely involved in the development of the campus. Ren also spent time in Silicon Valley.
But this site does not have the feel of a free-wheeling enterprise culture that Silicon Valley has made famous.
The dozen or so buildings here favor function over form, but when there are 60,000 workers to squeeze in that's perhaps not surprising.
What is surprising is the apparent lack of people using the grounds or coffee shops during office hours. It looks almost deserted except for mealtimes.
Related: Meet China's tech behemoths
The campus has 10 canteens plus restaurants, employee accommodation, a hotel, sports club with swimming pool, and the Huawei university where new employees undergo a three-month familiarization course.
Competition to work here is fierce. Each year Huawei receives about 150,000 applications from new graduates. It will hire about 10,000.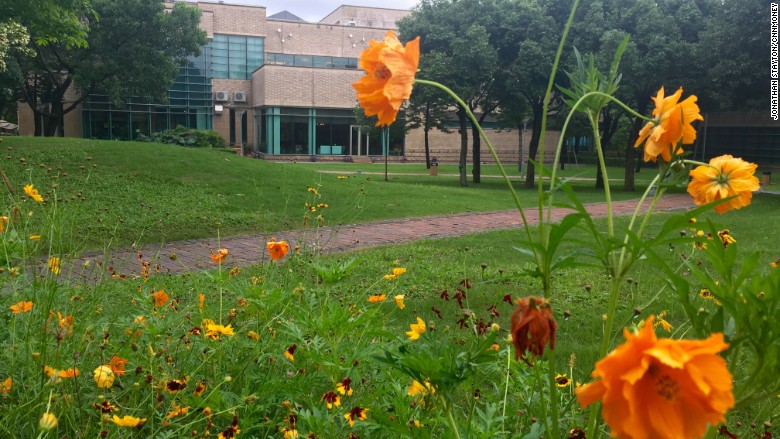 People such as 26-year old electronics engineer Xiong Zhitian, from Henyang Province in central China.
He lives on campus in one of the company's 3,200 apartments. Rent is subsidized -- he pays about $160 a month -- but he can only live here for two years before finding his own place.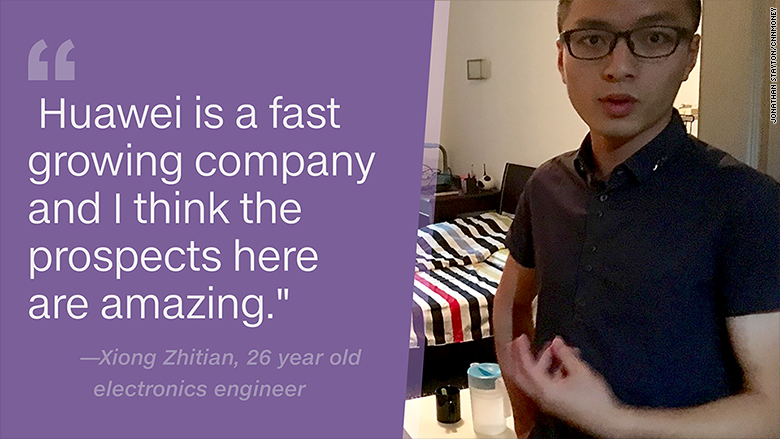 Huawei was his first choice after leaving university.
"Huawei is a fast growing company and I think the prospects here are amazing. It has research centers around the world and maybe it can offer me an opportunity to travel," he said.
Money is also a big draw. Entry-level graduates earn about 10,000 yuan a month ($1,530) -- about 2-3 times the average graduate starting salary in China, says a Huawei spokesman.
But don't expect to see some of Silicon Valley's softer perks here.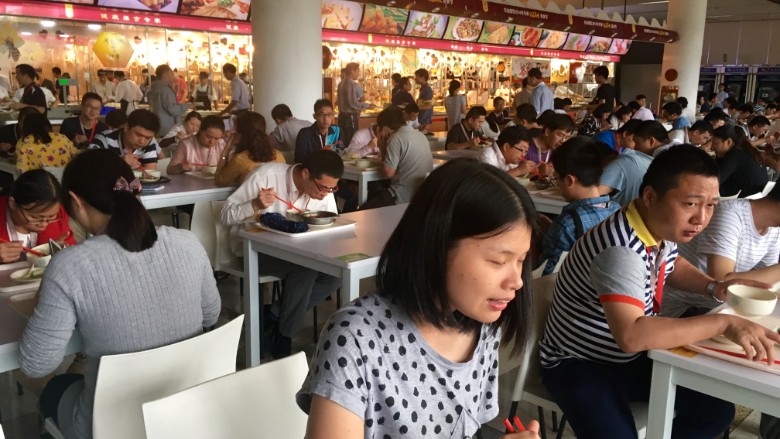 At Google (GOOGL), employees get free meals, haircuts, medical checkups and even laundry.
At Huawei employees pay for most things from food to using the sports club.
But for people like Zhitian, the work is what it's all about. I ask him whether one day he would like to work in a Silicon Valley tech company.
"I think if the position is the same and if the company I work for now can provide a platform for me I will not choose to change. I think it's good and I am growing up here."