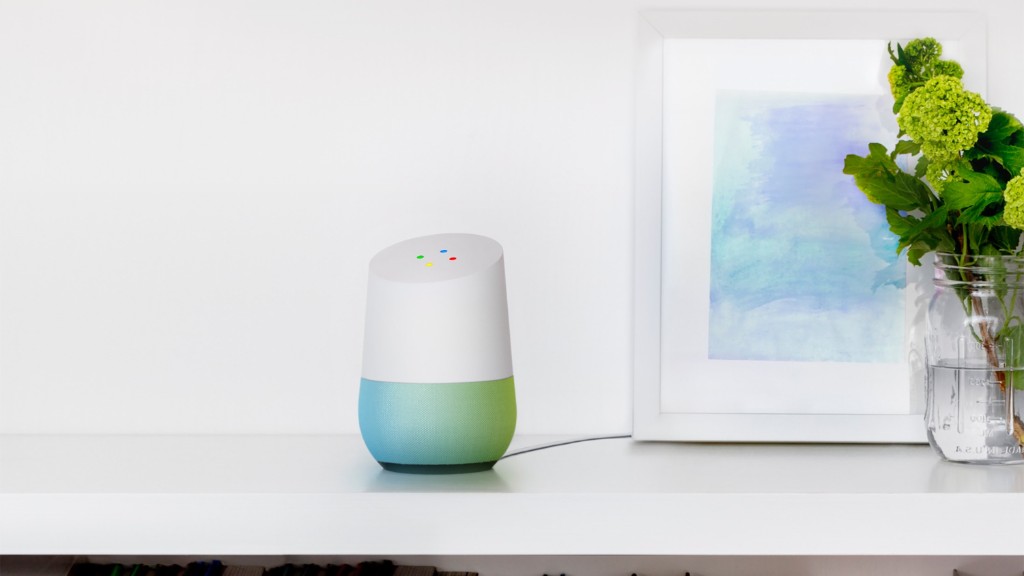 Google's long awaited modular Android phone is finally coming to consumers in 2017.
Project Ara is a smartphone with swappable hardware pieces. Google showed off the latest version during a Google I/O panel on Friday.
The 5.3-inch smartphone frame holds a permanent phone unit and up to six square and rectangular modules that can be popped in and out without restarting the phone. The idea is to make a highly customizable, versatile phone that can be upgraded one piece at a time instead of buying a whole new smartphone every other year.
Related: Google I/O's big announcements
For example, you could add different kinds of cameras, a fitness tracker, professional-grade microphones or speakers, a fresh battery, health tools, or an E Ink screen.
A developer version of the phone will be available this fall. Instead of making apps for a phone, developers are invited to design their own hardware parts. Google is also working with companies like Panasonic, Sony, Samsung, iHealth and E Ink on custom modules.
Created by Google's experimental Advanced Technology and Products (ATAP) group, the Ara phone has been a long time coming.
Related: Google Home vs. Amazon Echo
The company first debuted the project in 2014 and said it would be available in 2015. Since then, Google became a subsidiary of Alphabet (GOOGL), ATAP head Regina Dugan defected to Facebook (FB), and Rick Osterloh was hired to lead Google's hardware unit. Now Project Ara is graduating ATAP to become its own business unit within Google.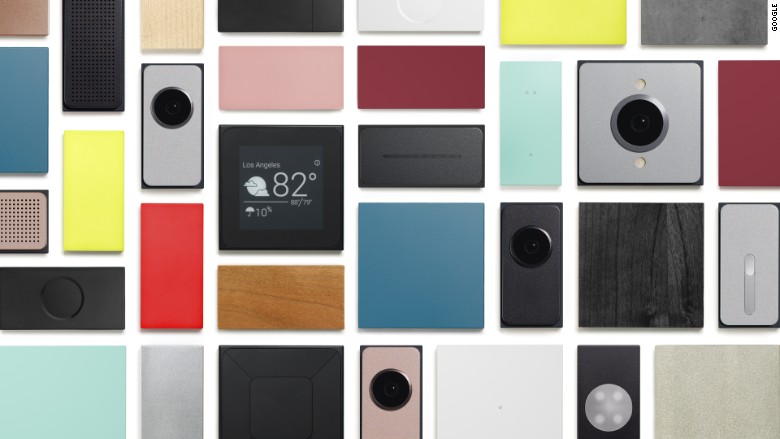 ATAP is also working on Project Soli, which uses radar to detect gestures so you can control a device with a flick of your hand, no touch required. The team showed off a smartwatch and speaker prototype using Soli on Friday. It's planning a developer kit for next year.
ATAP has plenty of other experimental projects to keep it busy. On Friday it finally unveiled the first piece of clothing made with its Project Jacquard smart fabric. The Levi's Commuter Trucker Jacket has sleeves that double as a touch sensitive surface, so you can tap your arm to dismiss a phone call.