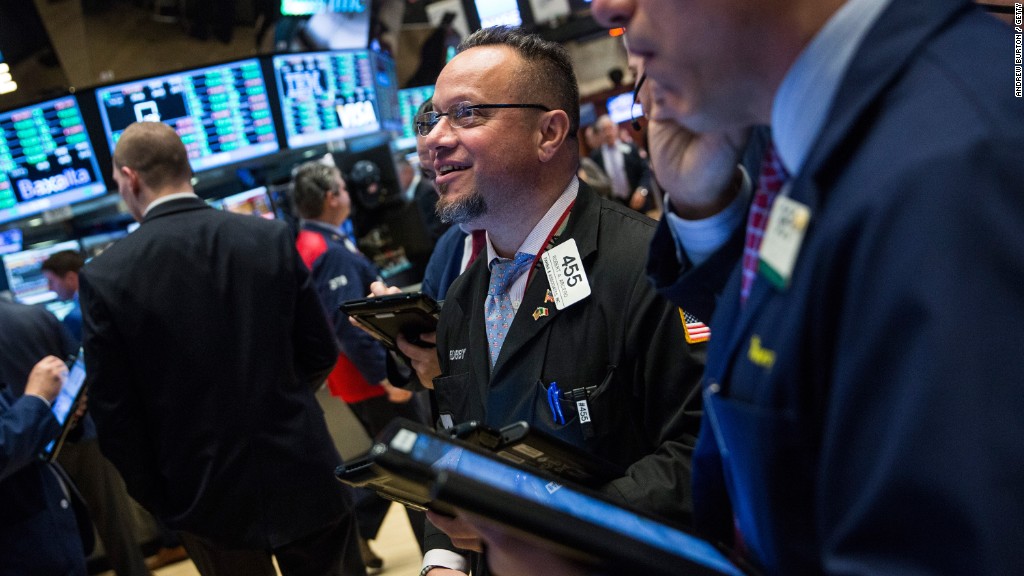 Hedge funds have plunked down billions of dollars wagering that some of America's most beloved stocks will falter.
Walt Disney (DIS), General Electric (GE) and Netflix (NFLX) are among the stocks that the so-called "smart money" has bet against, according to a Goldman Sachs analysis.
Though the negative bets, or short positions, show that the funds believe a stock will drop, sometimes the positions are also taken as protection against losses in other investments.
Some of these negative wagers have really paid off. For instance, hedge funds have thrown down $3.4 billion shorting Netflix, an expensive stock that's down 17% so far in 2016 after leading the entire S&P 500 last year. Likewise, the hedge fund bears are circling former biotech darling Gilead Sciences (GILD), which has plunged 18% this year.
Others are backfiring. Just look at ExxonMobil (XOM), the oil giant that hedge funds have positioned $3.6 billion against. The dramatic rebound in oil prices to nearly $50 a barrel has sent Exxon's stock soaring 15% this year.
Related: The party is over for hedge funds. And the hangover may hurt
But investors are taking the hedge fund industry's playbook with a grain of salt these days.
Goldman Sachs says the average equity-focused hedge fund is down 4% this year. By comparison, an investor could blindly invest in an ETF tracking the S&P 500 and still be up 0.4% in 2016. The recent struggles of the so-called "masters of the universe" have led many to conclude hedge funds will continue to slash their notoriously-high fees.
Here is the list of the top 20 stocks that Goldman Sachs says hedge funds are wagering the most amount of money against as of the end of the first quarter:
1.) Walt Disney: Size of negative bets: $4.3 billion; Stock performance: -5% in 2016
2.) ExxonMobil: $3.6 billion; +15%
3.) General Electric: $3.5 billion; -5%
4.) Boeing: $3.5 billion; -11%
5.) Netflix: $3.4 billion: -17%
6.) Express Scripts: $3.4 billion; -16%
7.) Target: $3.2 billion; -6%
8.) Caterpillar: $3.2 billion: +4%
9.) Chevron: $3.2 billion; +11%
10.) IBM: $3.1 billion; +7%
11.) AT&T: $2.6 billion;; +11%
12.) Gilead Sciences: $2.5 billion; -17%
13.) Johnson & Johnson: $2.5 billion; +9%
14.) Intel: $2.4 billion; -12%
15.) Walmart: 2.2 billion; +14%
16.) Ford: $2.1 billion; -7%
17.) United Technologies: $1.9 billion; +3%
18.) Oracle: $1.8 billion: +8%
19.) AutoZone: $1.8 billion; +1%
20.) Verizon: $1.6 billion: +7%
Note: Goldman Sachs did not rank these stocks based on the highest percentage of each company's shares being bet against, also known as "short interest." Instead, this list is based on the total value of short bets made against each stock.