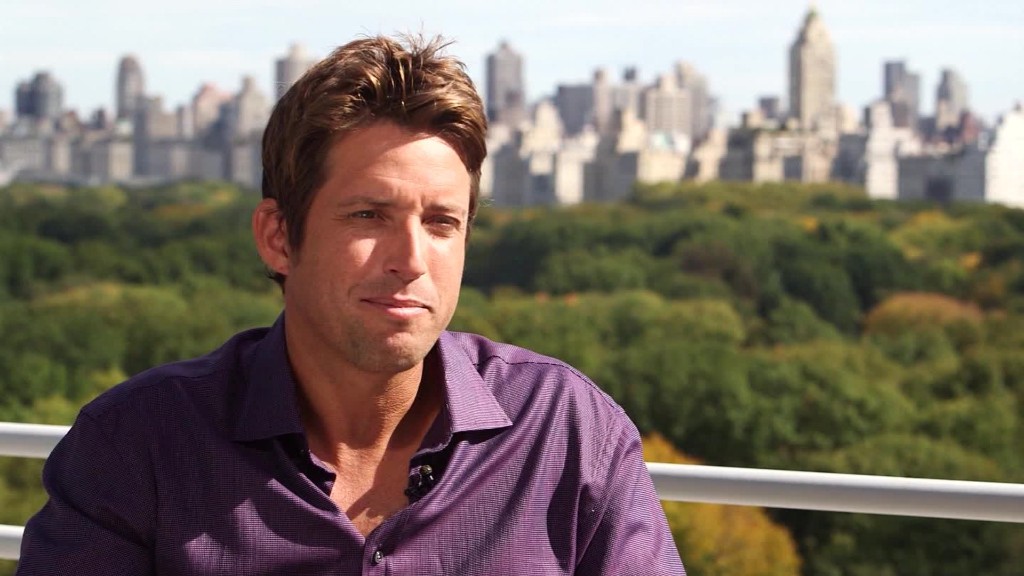 Good news for all you Tony Hawk wannabes with a camera strapped to your head and an energy drink in one hand while you skateboard down the half pipe. GoPro just entered into a partnership with Red Bull.
GoPro's stock got a much needed caffeine boost, surging 7% following the announcement.
And it may be because Red Bull seems to be calling a bottom in GoPro's stock, which has plunged 45% this year and is still 90% below the all-time high it hit shortly after it went public in 2014.
That's because Red Bull is getting GoPro (GPRO) stock as part of the deal. The companies did not disclose how much or at what price.
GoPro CEO Nick Woodman touted the partnership as "very strategic" for the company, and said that "we share the same vision ... to inspire the world to live a bigger life."
Related: GoPro is in a massive tailspin
Dietrich Mateschitz, founder and CEO of Red Bull, added that the two companies "will amplify our collective international reach, the power of our content and ability to fascinate."
Of course, both CEOs are using marketing mumbo jumbo to justify the deal. But it could pay off for GoPro.
Red Bull is no slouch. Forbes ranks it as the 74th most valuable brand name in the world -- ahead of multinational giants Sony, Netflix, Heineken and LEGO to name a few.
Red Bull also operates its own popular online video networks focusing on action sports. GoPro has a media partnership with the National Hockey League. It makes sense. Sports videos lend themselves well to GoPro cameras.
But GoPro still has a lot to prove to Wall Street. GoPro lost more money than expected in its last quarter. And analysts are forecasting more red ink for GoPro this year and in 2017.
More alarming is the fact that GoPro's sales are in a downward spiral. Revenues plunged nearly 50% in its most recent quarter.
Related: GoPro grounds its drone until the holidays
There are increased concerns that GoPro's popularity may have peaked thanks to cheaper action camera alternatives from Polaroid, Xiaomi and others.
GoPro is hoping that its new Karma drone might be enough to convince Wall Street that it's not just a one-trick pony reliant on its Hero cameras.
But GoPro shocked investors earlier this month when it said it would be delaying the Karma release until the end of this year. It was originally expected to hit shelves this summer.
Some experts have speculated that GoPro could one day be an appealing takeover target for Apple (AAPL), Sony (SNE) or Google owner Alphabet (GOOGL). But Woodman has given no indication that he's willing to sell.
So the Red Bull deal may buy GoPro a little more time with impatient investors until the Karma comes out.