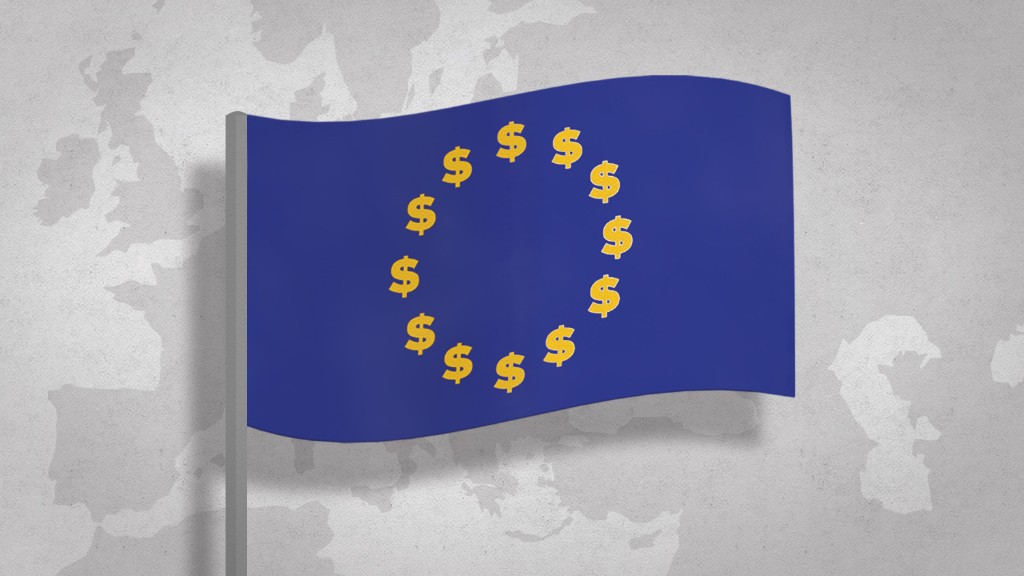 French police raided Google's offices in Paris Tuesday, looking for evidence of money laundering and tax evasion.
The state prosecutor said specialist anti-corruption officers and 25 tech experts took part in the search. They were trying to establish the scale of Google's business in France and to determine whether it has paid enough taxes.
French officials began investigating Google last June, after the country's financial authorities accused it of dodging taxes. The prosecutor's office said Tuesday the preliminary inquiry is looking into "aggravated financial fraud" and "organized money laundering."
The French government reportedly believes that Google owes it 1.6 billion euros ($1.8 billion) in unpaid taxes.
Google said in a statement following the raid that it complies with French law and is "cooperating fully with the authorities to answer their questions."
Related: 'Days are numbered' for tax loopholes
Google's European headquarters is in Ireland, which has one of the lowest rates of corporate tax in the Europe. British lawmakers have accused Google of funneling most of its European profits through there.
It's common practice for multinationals to base themselves in low tax countries, such as Ireland or Luxembourg. But the European Union wants to make it harder for companies to move profits around. It's planning new rules to force companies to pay taxes in the country where profit is made.
Related: Google could face yet another EU investigation
Google has agreed to pay £130 million ($185 million) in the U.K. to cover unpaid taxes since 2005, following an audit by British tax authorities. But many in Britain are still unhappy about the agreement, calling it a "sweetheart deal."
Media reports suggest Italy is also looking to retrieve hundreds of millions of euros they say Google did not pay in taxes.
Google is not the only U.S. corporation whose tax bill is under scrutiny in Europe. Public anger has been mounting for years as details have emerged of how multinational companies use complicated structures to dodge taxes in some countries.
Apple (AAPL), Amazon (AMZN), Starbucks (SBUX), McDonald's (MCD) and Fiat Chrysler (FCAM) have all faced a backlash over the amount of tax they pay.
-- CNN's Anais Furtade, Armelle De Oliveira and Cristiana Moisescu contributed to this report.