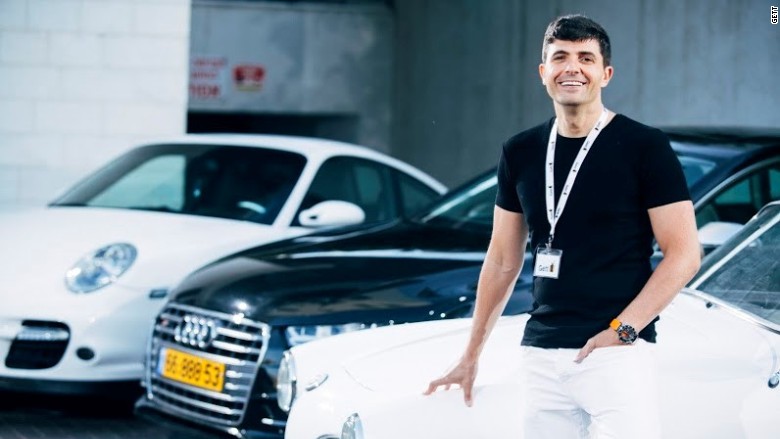 You may not have heard of Gett, but don't discount it. The Uber and Lyft competitor just got a major boost from Volkswagen.
Gett, an Uber-like service that's popular in Europe, announced that it has formed a strategic partnership with the Volkswagen Group. It's getting a $300 million investment as part of the deal.
It's part of a trend of auto companies forming alliances with ride-hailing startups.
Also on Tuesday, Toyota announced a partnership with Uber, which will include a strategic investment. It is exploring new car leasing options for drivers, developing in-car apps for drivers, and selling vehicles to Uber, according to the announcement. A spokesman for Toyota said the bulk of the collaboration (including the size of the investment) is still being determined.
In January, General Motors (GM) said it was investing $500 million in Lyft. That came shortly after Lyft announced an international partnership with Chinese firm Didi Chuxing, Southeast Asian firm GrabTaxi and India's Ola Cabs. Just last week, Apple poured $1 billion into Didi Chuxing,
Related: Uber's surge pricing is a rip-off, says Gett
Gett, which launched in Israel in 2011, services 60 cities around the world. In addition to its consumer business, it has made a strong play with businesses: It has partnerships with some 4,000 companies globally, which the company said accounts for 30% of its revenues. (Its only U.S. market is Manhattan, where it has struggled to gain traction as it competes with a host of other services.)
"With VW's investment, Gett will now accelerate its expansion to the rest of Europe, and strengthen its position in NYC," said Shahar Waiser, Gett founder and CEO, in the announcement. "VW will now be able to expand its leadership position by also offering on-demand rides to the B2B market."
Gett, which is headquartered in London, said is growing 300% year-over-year. The infusion from VW brings Gett's total funding to over $520 million.