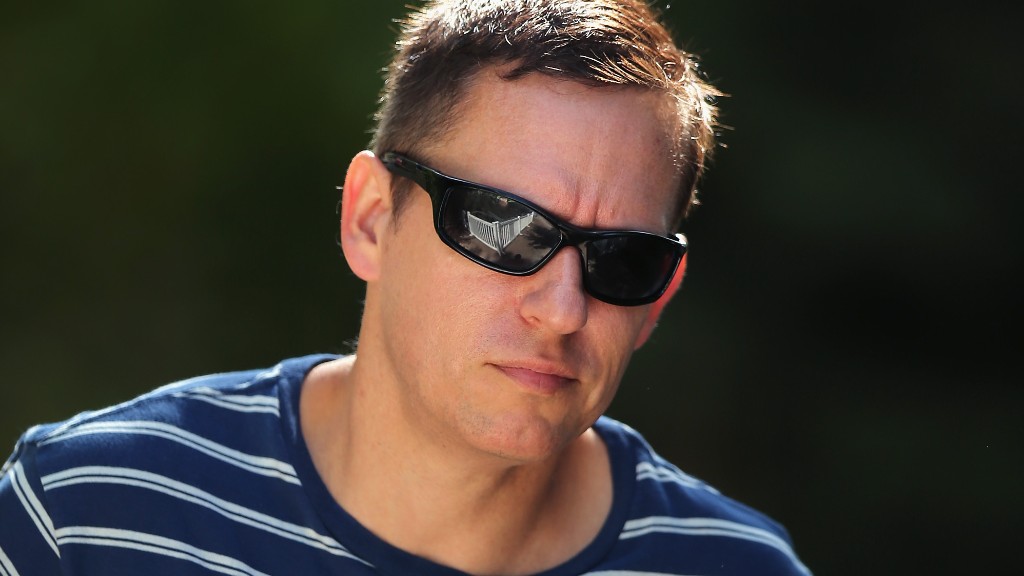 It's the talk of Silicon Valley and New York media circles, and it's brought even more intrigue to a legal showdown already rich with drama.
Did billionaire tech entrepreneur Peter Thiel finance Hulk Hogan's invasion of privacy lawsuit against Gawker Media?
It sure sounds like it. Forbes, citing "people familiar with the situation," first reported the news late Tuesday. The New York Times confirmed the report with its own unnamed source on Wednesday.
A Thiel spokesperson declined to comment.
The development came as a judge denied Gawker's motions on Wednesday for a new trial or a reduction in the $140 million damages that a jury awarded Hogan over the website's publication of his sex tape.
Related: Gawker seeks rematch with Hulk Hogan
The case will now head to an appeals court, prolonging what has become an expensive case for both Gawker and Hogan.
The rumor of a possible benefactor is familiar to anyone who has covered Hogan's lawsuit against Gawker. But until this week, it was scarcely mentioned in public.
In March, after the Gawker trial got underway, the website LawNewz reported "that certain Tampa lawyers believe a benefactor agreed to cover Hogan's legal fees in some capacity."
Gawker founder Nick Denton, who has privately suspected Thiel was behind the lawsuit, fueled the rumor in an interview this week with the New York Times.
"My personal hunch is that it's linked to Silicon Valley, but that's nothing really more than a hunch," Denton said. "If you're a billionaire and you don't like the coverage of you, and you don't particularly want to embroil yourself any further in a public scandal, it's a pretty smart, rational thing to fund other legal cases."
Related: Hulk Hogan has brought second lawsuit against Gawker
Gawker noted in a statement Wednesday the irony that Thiel is a "major funder of The Committee to Protect Journalists."
Joel Simon, the executive director of CPJ, said that while the group supports "the right of individuals in the United States and around the world to seek civil redress in cases of defamation," it "does not support efforts to abuse the process by seeking to punish or bankrupt particular media outlets."
Los Angeles attorney Charles Harder, who represents Hogan, has brought two other lawsuits against Gawker this year.
One of those clients is Dr. Shiva Ayyadurai, who sued Gawker last month for what he described as "false and highly defamatory" stories mocking his claim to have invented email.
Ayyadurai told CNNMoney that Thiel has "zero involvement in my case."
"I know nothing of these so-called financial arrangements or any of that stuff," Ayyadurai said. "There's no one else funding me, paying for me or any of that."
Ayyadurai later said, "To the best of my knowledge, he is not funding me. If in fact he has funded these cases, and he's putting his money to support principles against people who want to destroy people, all power to Peter Thiel."
The other Harder client suing Gawker for defamation, freelance journalist Ashley Terrill, could not be immediately reached for comment.
Related: Hulk Hogan not worried about Gawker's appeal: 'I made my point'
Harder has said repeatedly that he does not discuss his clients' finances.
Journalists on both coasts were abuzz after Forbes' story on Tuesday.
"Note to self: Never mess with Peter Thiel," tweeted investor and financial commentator Josh Brown.
Thiel, a co-founder of PayPal and a Facebook board member, has been a frequent subject of Gawker's withering coverage. For years, Gawker's now-shuttered tech blog Valleywag wrote candidly about Thiel's business dealings and personal life.
Valleywag published a story in 2007 titled, "Peter Thiel is totally gay, people."
Thiel never hid his disdain for the site, saying in 2009 that "Valleywag is the Silicon Valley equivalent of Al Qaeda."
"I think they should be described as terrorists, not as writers or reporters," he said at the time.
CNNMoney's Molly Shiels contributed to this report