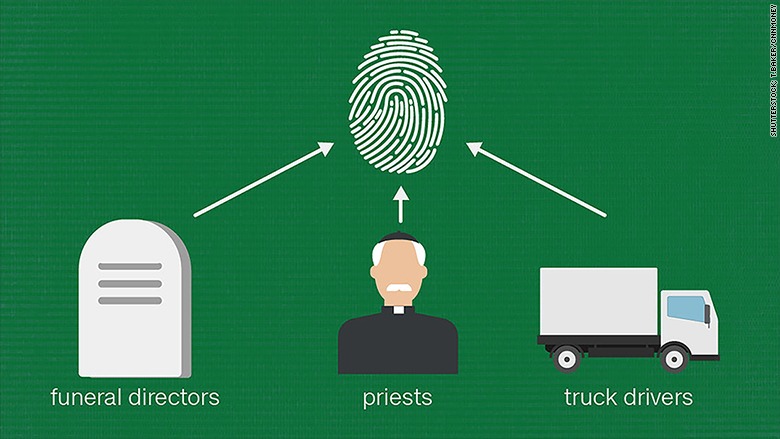 Uber and Lyft argue that fingerprinting their drivers is overkill.
They say name-based background checks, which scan county court records, are enough to ensure they aren't hiring dangerous drivers.
It's true that fingerprint background checks, which are run against a nationwide FBI database, are much more thorough.
Related: Background checks: What employers can find out about you
But while the ride-sharing companies are tussling over the matter with local officials from cities like Austin, a number of more surprising professions are already subject to fingerprint background checks. Here are a few of them.
Talent agents
Most states require anyone who wants to work as a talent or modeling agent to undergo an FBI background check.
Talent agents "negotiate contracts on behalf of clients and collect money on behalf of clients, so it's important that you're fully vetted," said Karen Stuart, the executive director of the Association of Talent Agents.
Despite measures to keep crooks out, the entertainment industry has a long history of scams. Check out CNNMoney's investigation into exploitation in the modeling industry.
Boxing promoter
Boxing was a lightly-regulated sport being "sullied by misconduct," as John McCain said after Congress passed the 2000 Muhammad Ali Boxing Reform Act. The legislation came in response to the exploitation of boxers by people who organize and promote matches.
It doesn't actually require promoters to undergo fingerprint background checks. But its passage spurred some states to start regulating the sport more closely and requiring that promoters get fingerprinted.
Lottery ticket vendors
Most states require lottery ticket vendors to undergo fingerprinting, which makes sense considering there are millions of dollars at stake.
State lottery commissions want to make sure there isn't even a hint of impropriety surrounding the sale of tickets. Indeed, the law that created the Michigan Lottery Commission directs it to issue licenses to vendors who "will best serve the public interest, convenience, and public trust in the Lottery and promote the sales of Lottery tickets."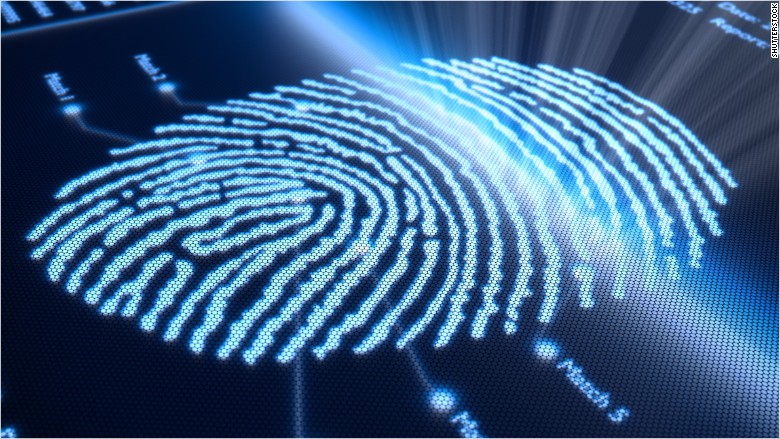 Truck drivers
It's fairly obvious why companies don't want criminals carting their valuable inventory around the country, But the federal government also has an interest in keeping reckless drivers off the roads.
"Trucking, busing, all those transportation-type companies, including airlines, all use a federal criminal record check," Charlie Carroll, a vice president at MorphoTrust, which is a company that contracts with state agencies and the FBI to conduct the fingerprint checks.
Funeral directors
Funeral directors take money from vulnerable people -- those who just lost a loved one. Crooked funeral directors have been known to collect life insurance payouts by filing fake death certificates online.
So now many states now require anyone who applies for a funeral director's license to submit to a fingerprint background check.
Ohio is one of them. FastFingerprints, a government contractor that runs criminal background checks, says the background check requirements for the funeral service industry is among the strictest out of any profession in the state.
Priests
There's no federal or state law requiring priests to be fingerprinted. But after the Boston Globe uncovered rampant sexual abuse within the Catholic Church, some dioceses began requiring priests and some other church employees to undergo an FBI background check.
The Archdiocese of New York requires staff members and volunteers "who have regular contact with children" to agree to a fingerprint background check.