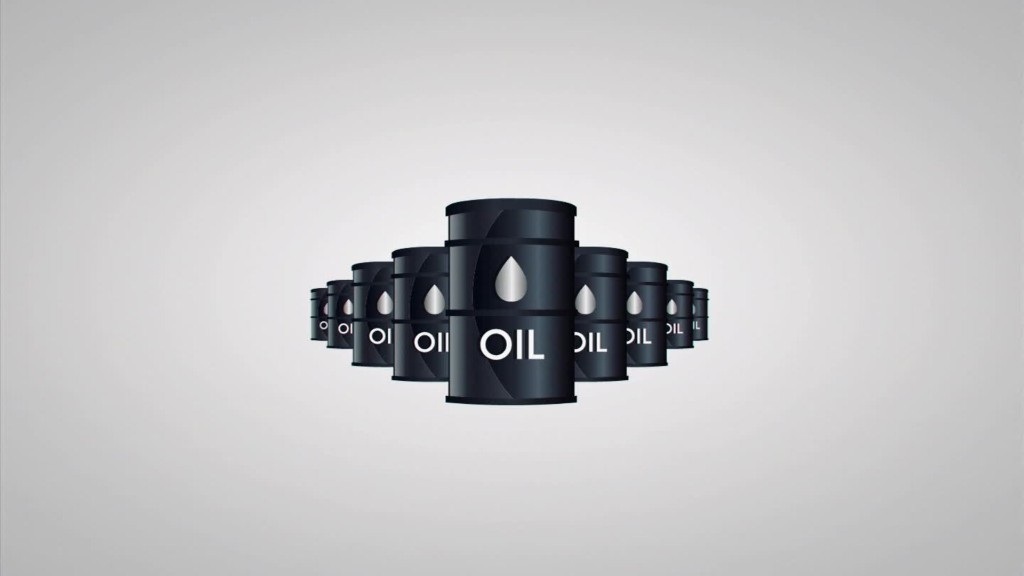 Everyone is keeping an eye on oil this morning after U.S. crude prices rallied above $50 per barrel.
Here are the four things you need to know before the opening bell rings in New York:
1. Oil at $50: U.S. crude rose Thursday to trade just a few cents above $50 per barrel.
Brent crude prices -- another important global benchmark -- have also surpassed the $50 mark, a level not seen since November.
Prices have rebounded from historically low levels around $26 a barrel in February due to "a drop in U.S. oil stockpiles on top of falling U.S. output and global supply problems," explained Mike van Dulken, head of research at Accendo Markets.
Analysts believe that the oil market is returning to balance after many months of oversupply. Recent supply disruptions in countries like Canada, Nigeria and Venezuela have cut millions of barrels of oil from the market over the past few weeks.
2. Global stock market overview: U.S. stock futures are pointing up, indicating there's still momentum in the markets after two consecutive days of strong gains.
European markets are mixed in afternoon trading. Energy and commodity companies are among the top performers in London right now, though the gains are relatively modest.
Asian markets ended the day with mixed results.
3. Stock market movers - Cruises, car parts, Yahoo!: Shares in Royal Caribbean Cruises (RCL) are pointing down in premarket after the company announced it had committed to purchase three new cruise ships from French shipbuilder STX France. Each ship will be able to carry thousands of passengers.
Shares in Takata (TKTDY) surged by 21% on Thursday in Japan on reports that private equity firm KKR (KKR) is considering taking a large stake in the scandal plagued company.
Takata's faulty airbag parts have been installed in tens of millions of cars and they're now being recalled after some airbags exploded, firing out shards of metal that have caused injuries and deaths.
Shares in Yahoo (YHOO) are recovering premarket after tumbling by 5.2% on Wednesday. Investors sold off Yahoo shares after Alibaba (BABA) disclosed that it is being investigated by the U.S. Securities and Exchange Commission over its accounting practices. Yahoo owns a large stake in the Chinese giant.
Related: China sets currency at 5-year low
4. Earnings and economics: Sears Holdings (SHLD), Dollar General (DG), Dollar Tree (DLTR) and Abercrombie & Fitch (ANF) are all reporting quarterly results ahead of the open.
Gamestop (GME) will report after the close.
The Department of Labor will release its latest weekly initial unemployment claims at 8:30 a.m. ET.
The National Association of Realtors will reveal its monthly pending home sales data for April at 10 a.m. The release comes as new home sales data from April showed the market hit its highest level since 2008. (As you'll remember, that's the year the housing market, Wall Street and the entire U.S. economy crashed.)