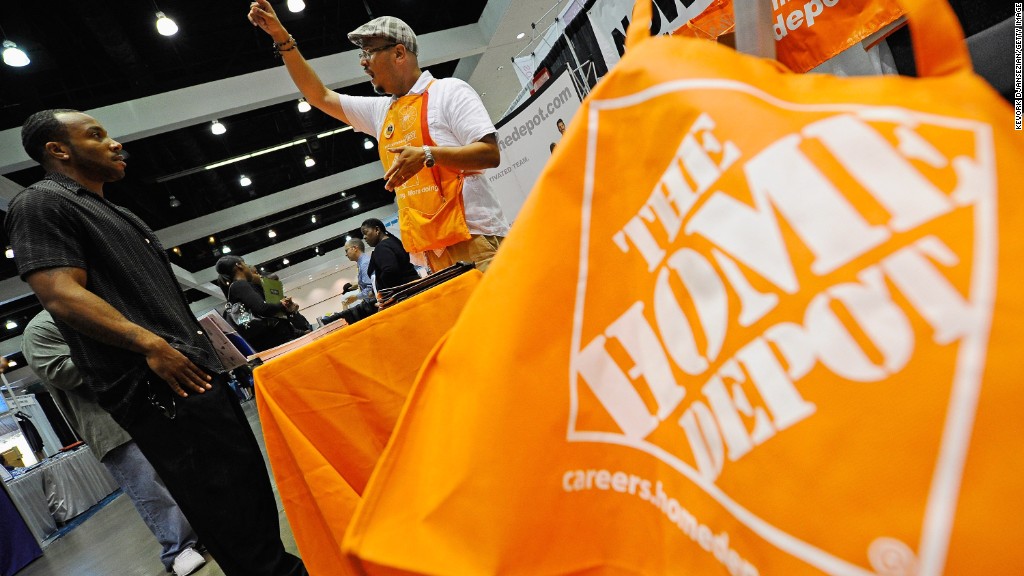 He didn't go to Jared! Or Kay. Or Zales. Or even Piercing Pagoda apparently.
Signet Jewelers (SIG), the company that owns these four shopping mall based brands, reported disappointing sales Thursday and a tepid outlook. The stock fell 10% on the news.
The poor results come one day after high-end jeweler Tiffany (TIF) also reported sluggish quarterly earnings.
Shares of Signet and Tiffany have each plunged nearly 20% this year.
An analyst who follows Signet and Tiffany thinks investors may be overreacting to the latest earnings reports as well.
"People are worried about the short-term. It may be overdone though. These are solid businesses," said Paul Swinand, an analyst with Morningstar.
But Tiffany and Signet are not the only ones in the business of bling that are struggling.
Richemont (CFRUY), the parent company of Cartier, is also down almost 20%. Online jewelry retailer Blue Nile (NILE) is down 30% as well.
Related: Why Zimbabwe shut down its diamond mines
The lone exception is Danish jeweler Pandora A/S (PNDZY) -- not to be confused with the online radio company. Pandora A/S is up 20% this year and the company reported strong sales and a solid outlook earlier this month.
All of the jewelry retailers could be in trouble if precious metal prices continue to rally.
Gold, silver and platinum prices are up substantially year-to-date. It may be tough passing on those costs to consumers. Many may be tapped out. At the very least, they are being more cautious -- both in the U.S. and around the world.
"We attribute the overall lower sales to softness in domestic customer spending in many U.S. markets as well as lower spending by foreign tourists of many nationalities in New York," said Tiffany vice president Mark Aaron on a recorded call for investors.
To be sure, shoppers are still spending to spruce up their homes, as evidenced by strong earnings from Lowe's (LOW) and Home Depot. (HD)
Deep discounters Dollar General (DG) and Dollar Tree (DLTR) also wowed Wall Street with their latest earnings. Their stocks surged on the news. That could be a sign of how nervous consumers are though.
Related: Gold jewelry is getting pricier
Many apparel retailers, many of whom are mall tenants just like Signet's big brands, are also struggling. Gap (GPS), Macy's (M), Nordstrom (JWN), J.C. Penney (JCP) and Target (TGT) are among the many big retailers to post lousy numbers recently.
Sears (SHLD) and teen clothing retailer Abercrombie & Fitch (ANF) also reported weak results on Thursday.
Many experts think that the rise of online retail -- specifically the dominance of Amazon (AMZN) -- is to blame for many of the troubling sales reports from brick-and-mortar stores.
But for what it's worth, Signet CEO Mark Light isn't buying that argument.
"Signet is relatively Amazon-proof as consumers have consistently shown a desire to touch jewelry and get educated by trusted and trained professionals before making a highly emotional purchase," he said during a conference call with analysts.
A stock can be a highly emotional purchase too though. And right now many investors seem to be showing more fear than greed when it comes to Signet, Tiffany and other jewelers.