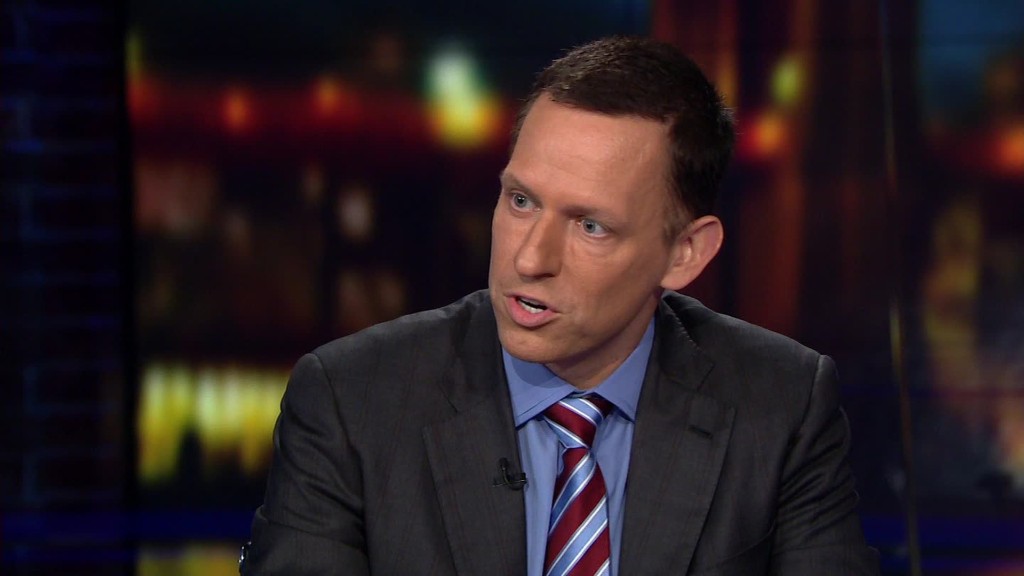 Gawker said Thursday that it has hired bankers to advise them on a possible sale as a "contingency" against multi-million dollar lawsuits filed against it.
The statement came as Silicon Valley billionaire Peter Thiel admitted he was financing at least two lawsuits against Gawker to retaliate against the site, which "built its business on humiliating people for sport."
One of those cases was ex-wrestler Hulk Hogan's $140 million verdict against Gawker, which is being appealed. But the prolonged legal proceedings alone have cost Gawker millions of dollars.
The embattled website played down its arrangement with bankers as nothing new.
"Everyone take a breath," Gawker said in a statement. "We've had bankers engaged for quite some time given the need for contingency planning around Facebook board member Peter Thiel's revenge campaign -- that's how the Columbus Nova investment was arranged. We recently engaged Mark Patricof to advise us and that seems to have stirred up some excitement, when the fact is that nothing is new."
Related: Peter Thiel: Financing lawsuits against Gawker is about 'deterrence'
The hiring of Patricof, an investment banker specializing in technology and media, was first reported by the Wall Street Journal.
Earlier this year, Gawker raised additional outside financing to help pay for the Hogan trial, but was surprised at the size of the award a Florida jury decided upon. And this week, Gawker's request for a new trial or a reduction in the $140 million verdict was rejected by a Florida judge. It intends to appeal to a higher court.
At least two other cases have been filed against Gawker.
Dr. Shiva Ayyadurai, who is suing over a story in which Gawker mocked his claim to have invented email, initially told CNNMoney that Thiel was not involved in his case. On Thursday, however, Ayyadurai said, "To the best of my knowledge he is not funding me. If in fact he has funded these cases, and he's putting his money to support principles against people who want to destroy people, all power to Peter Thiel."
Related: Peter Thiel to be Trump delegate
"I think what he's doing is a public service," he said.
Another case has been filed by freelance journalist Ashley Terrill who claims Gawker defamed her in a story. Terrill could not be reached for comment.