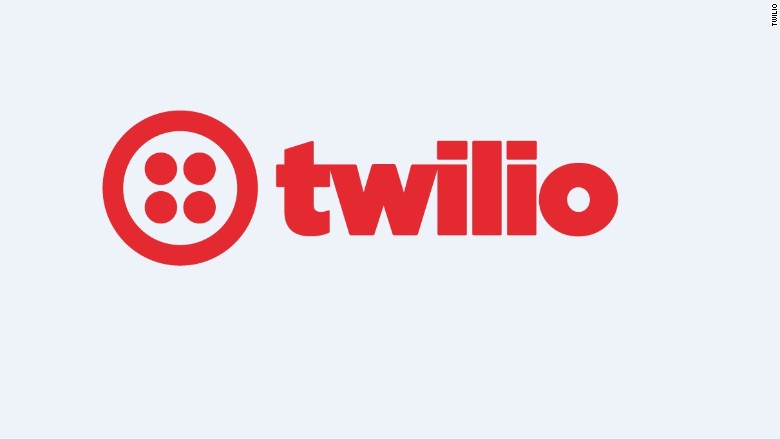 Twilio, a company that embodies everything that's hot in tech right now, is planning to go public.
The startup, which builds cloud-based mobile communication services, filed an S-1 with the SEC on Thursday. The company makes it possible for businesses like Uber and Nordstorm to message or call their customers. Testimonials from both companies were featured in several full-color pages in the filing.
Mobile messaging has been a major theme for firms like Facebook (FB), Google (GOOGL) and Microsoft (MSFT), and is being hailed as the best way for businesses to connect with customers.
Twilio, an 8-year-old firm, has hired Goldman Sachs and JPMorgan as two of its underwriters and plans to list on the New York Stock Exchange under "TWLO."
Twilio's sales have more than tripled in the past three years -- growing from about $50 million at the end of 2013 to $167 million at the end of 2015. The company lost about $36 million last year.
The company has raised more than $230 million from investors. Their most recent round of funding was led by Fidelity and T. Rowe Price. Other backers include big names like Amazon (AMZN) and Salesforce (CRM).
Twilio wants to raise about $100 million through its IPO. The number of shares and the price range have not yet been determined.
"Our goal is for Twilio to be in the toolkit of every software developer in the world," the company said in its filing.
Related: 17% of startups are gunning for an IPO
With a valuation of over $1 billion, Twilio is one of the few "unicorns" that have gone public recently. There were no tech IPOs at all in the first quarter of this year, making it the slowest period since 2009.
In the second quarter, only a handful of tech companies have gone public, including Cotiviti Holdings, a payment tech firm, and Acacia Communications, a high-speed fiber network firm.
Related: The silence in the IPO market is deafening
WhatsApp is currently one of Twilio's biggest customers -- making up 17% of its sales at the end of last year. As a result, Twilio specifically lists the Facebook-owned messaging service as one of the risks to its business.
-- Sara Ashley O'Brien contributed to this story.