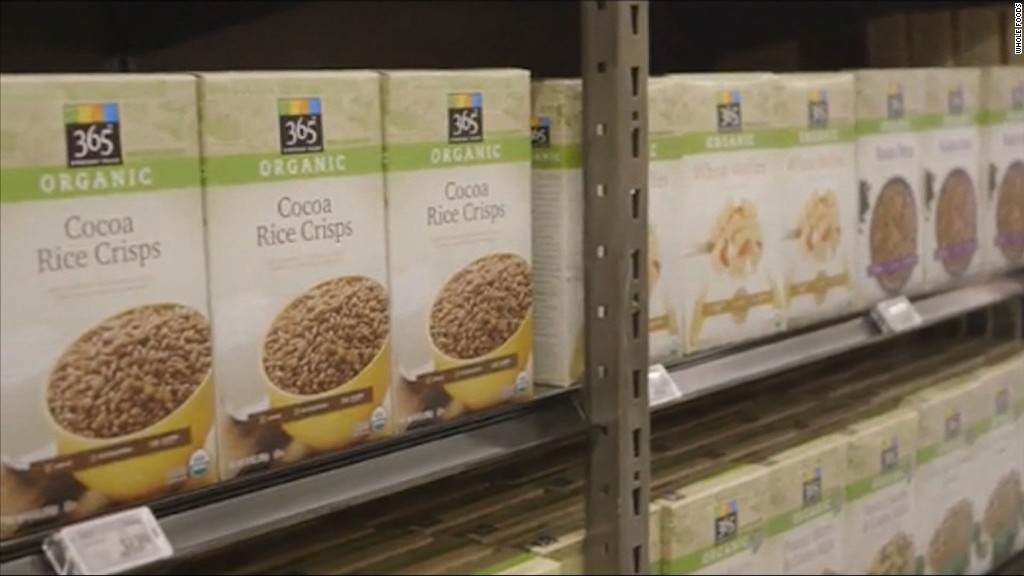 Lionfish with their distinctive venomous spines are an invasive species that has thrived in U.S. coastal waters because they have no natural predators -- until now.
Whole Foods stores in Florida are selling the "white, buttery meat" of the fish, which the grocery chain says is suitable for ceviche or a "simple pan sauté."
The U.S. government, eager to stop the lionfish from preying on native fish and shellfish, gives the meal five stars.
"If we can't beat them, why not eat them?" says the National Oceanic and Atmosphere Administration in a PSA video. "Why wait? Get them on your plate."
The lionfish are native to the Pacific and Indian oceans, but can also be found in the Atlantic and Caribbean, where it is considered an invasive species, according to the U.S. Department of Agriculture.
The government blames the aquarium trade for introducing the fish to the U.S. in the 1980s, and encourages Americans to catch and eat them.
Whole Foods is doing its part.
"By reducing the number of lionfish in the wild, Whole Foods Market will help reduce the serious environmental threat they cause," said Whole Foods Market (WFM) in a press release.
The company is selling the "unusual, affordable and nutritious" lionfish at its 26 Florida stores at an introductory price of $8.99 per pound through Memorial Day weekend to May 31. Then, the price goes up to $9.99.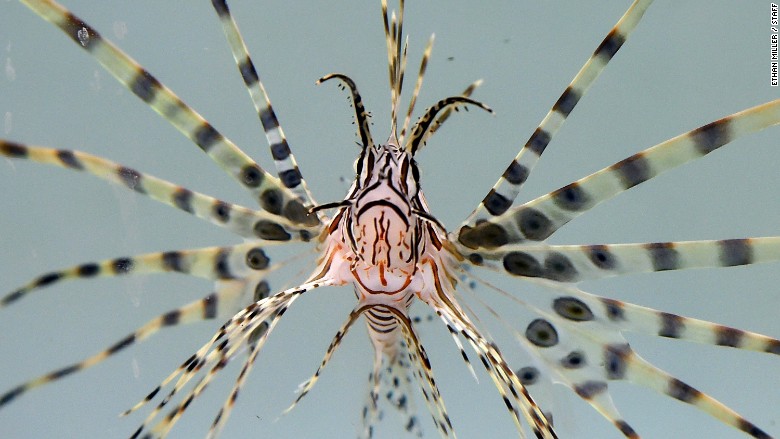 The lionfish, which can weigh up to 2.5 pounds, is distinctive for its gold and white stripes and its lion-like mane of venomous spines, which makes it particularly difficult for anglers to clean.
Related: Whole Foods bets big on urban Millennials
Jackson Sanders, in his book "Eating Aliens: One Man's Adventures Hunting Animal Invasive Species," described the dangers of cleaning lionfish, which he spear-hunted in the Bahamas. He wrote that even after shearing off the spines, the clipped-off ends must be avoided, "because if you get poked while you're handling the fish in a boat or in the kitchen, it's going to ruin your day."
According to NOAA, "The spines of this species deliver a venomous sting that can last for days and cause extreme pain, sweating, respiratory distress, and even paralysis."
But Whole Foods said it will take care of that:
"The thoroughly trained team members at Whole Foods Market will receive the lionfish in-store and execute all necessary preparations for shoppers including the removal of the spines."