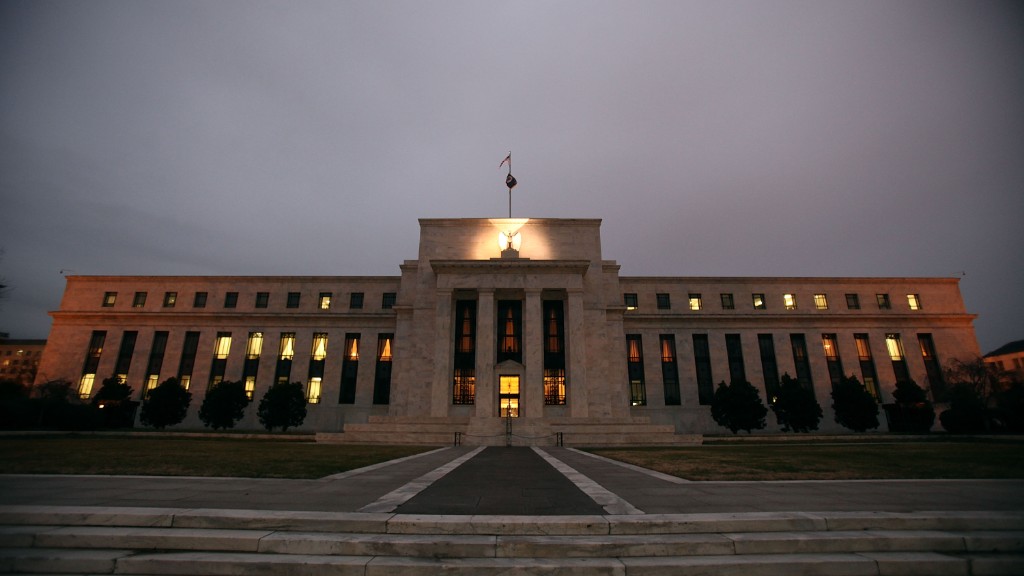 Janet Yellen gave a big hint Friday that interest rates could go up in June or July.
"Probably in the coming months such a move would be appropriate," Yellen, the Federal Reserve chair, told Harvard professor Greg Mankiw at an awards reception in Cambridge, Mass. She didn't specifically say June or July.
It all hinges on the economy continuing to hum -- at home and abroad. At the moment, Yellen and her Fed colleagues sound optimistic.
"The economy is continuing to improve," Yellen said Friday. "Growth looks to be picking up from the various data that we monitor."
It's notable that Yellen did not mention the overseas problems in China or Europe. Concerns about the fragile conditions abroad have kept the Fed on hold.
Related: U.S. dollar awakens ahead of Yellen speech
On Friday, U.S. economic growth for the first quarter was revised up slightly to 0.8% from 0.5%. America has often had a lousy start to the year. The key is whether growth picks up in the spring. So far, that looks like it will happen.
The Atlanta Fed forecasts second quarter growth rising close to 3%, and other signs are encouraging. New home sales jumped up significantly in April as did U.S. retail sales, which rose the most in over a year. Even wage growth has shown some signs of life.
Against that backdrop, the Fed has tried to get investors and other world leaders ready for a summer rate hike. As recently as May 13, Wall Street predicted a 7.5% chance of a rate hike in June. Expectations had risen to 24% before Yellen's speech. After her comments Friday, the odds shot up to 34%, according to CME Group.
Related: Fed official: U.S. is 'basically at full employment'
The Fed raised rates in December for the first time in nearly a decade. It was a landmark moment, a sign of how far the U.S. economy had recovered since the Great Recession.
"The Fed's handling of the financial crisis once it was upon us was nothing short of magnificent," Yellen said Friday. She credited her predecessor Ben Bernanke for his innovative thinking.
Yellen admitted that while she doesn't see a recession on the horizon, the Fed would have limited tools to deal with it. The typical response is to cut interest rates 400 or 500 points. Right now, interest rates aren't even at 50 points, so there's little to cut.
"We have limited scope for responding. It's an important reason for caution." she said.
It's possible that headwinds could hold back the Fed form raising rates this summer. China's economic growth continues to stall, affecting almost all developing countries, which represent a major block of U.S. trade. Concerns are also brewing about the British referendum vote -- Brexit -- on whether to stay in the European Union. The Brexit vote is June 23, only a few days after the Fed's meeting.