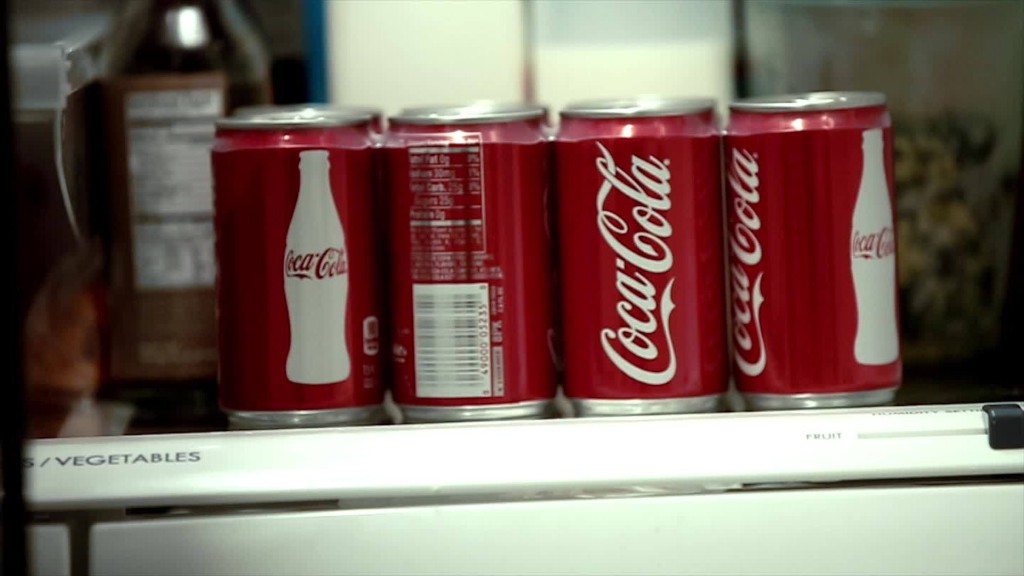 Coke has caught the patriotic fever.
The soda company's new "I'm proud to be an American" limited edition red, white and blue cans honor members of the military and feature the American flag in their design.
Coca-Cola (CCE) is rolling out the new cans to celebrate its 75-year partnership with the United Service Organizations.
The cans and packs will be in stores through July 4th. The song lyric and patriotic design will be on 16-ounce cans as well as 12-ounce cans that come in 20, 24 and 35-packs.
Coca-Cola is the latest company to adopt USA-themed packaging. Anheuser-Busch even changed the name of "Budweiser" to "America" -- the name change will last through the presidential election in November.
Related: Coke stops production in Venezuela amid sugar crisis
The cans also promote the joint "Campaign to Connect," which is being sponsored by Coca-Cola and the USO, which was reported earlier by AdAge.
The campaign aims to get Americans to send one million messages of support to members of the armed forces. Messages can be sent online via the campaign's website.
A special celebration of Coke's partnership with the USO begins this weekend at NASCAR's Coca-Cola 600 race.