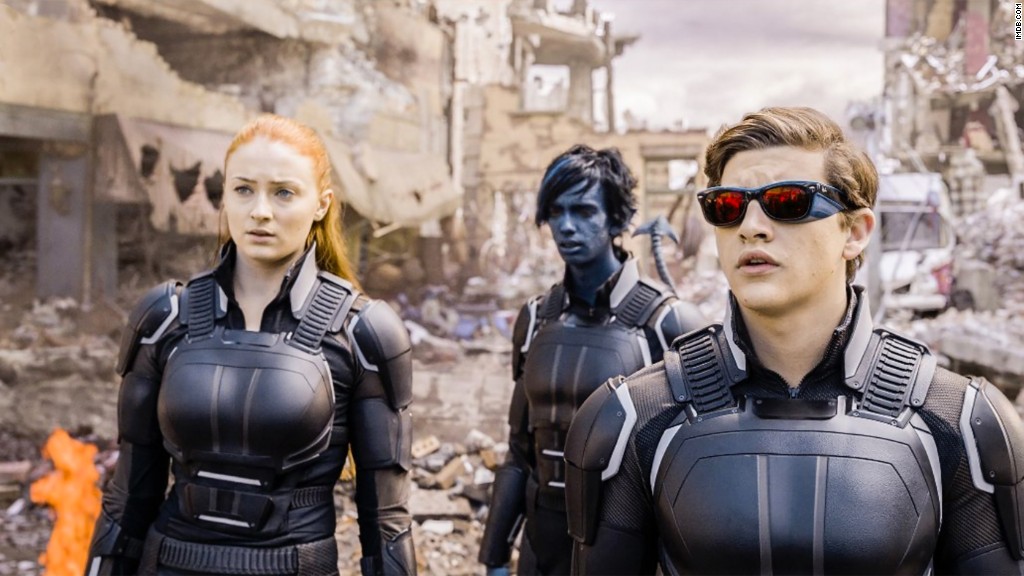 The X-Men had fairly ordinary powers at the box office and "Alice Through the Looking Glass" fell down a box office rabbit hole this Memorial Day weekend.
"X-Men: Apocalypse" took the top spot with an estimated $80 million at North American box office over the four day weekend.
The 20th Century Fox comic book film, which stars Jennifer Lawrence and James McAvoy as the mutant heroes, had an opening in line with industry expectations and put it in the middle of the pack of the very successful X-Men franchise.
However, the latest film in the X-Men saga was a big drop off from "X-Men: Days of Future Past," which opened to $110.5 million on Memorial Day weekend in 2014, according to comScore (SCOR).
Coming in a distant second for the long weekend was Disney (DIS)'s "Alice Through The Looking Glass."
The sequel starring Johnny Depp as the Mad Hatter brought in a four day total of $34.2 million. This was far below expectations of a $60 million weekend and a really rough start for a film that has a budget of $170 million.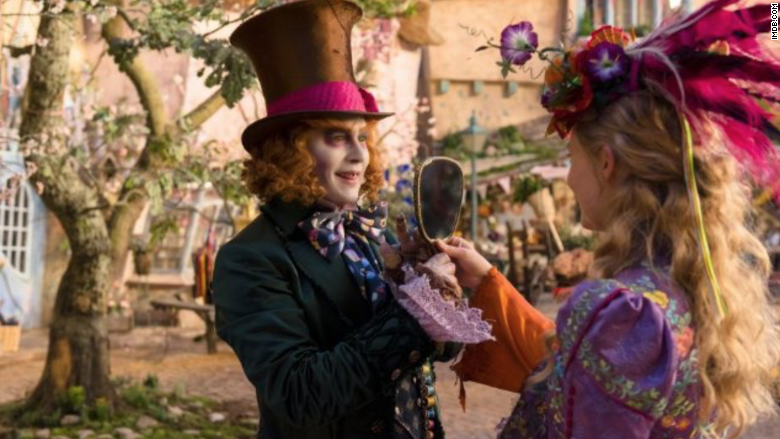 Related: Snapchat lets you buy 'X-Men' tickets through the app
It's also a far cry from the box office success of 2010's "Alice in Wonderland." That film opened to $116.1 million before going on to make over $1 billion worldwide.
The film was panned by critics, who gave it a 30% score on review site Rotten Tomatoes.
It opened as Depp's wife Amber Heard was granted a temporary restraining order on Friday against her husband, whom she claims has been abusive.
"The Angry Birds Movie," "Captain America: Civil War," and "Neighbors 2: Sorority Rising" made up the rest of the top five at the box office.
The weekend was a bit on the soft side for the industry, bringing in an estimated $204 million. But was up 5% from 2015's Memorial Day weekend, one of the worst in recent years.
Related: Weighed down by characters, 'X-Men: Apocalypse' doesn't take off
With Memorial Day behind it, the industry now looks at an intriguing June that could have some sequel standouts with "Teenage Mutant Ninja Turtles: Out of the Shadows," "Finding Dory," and "Independence Day: Resurgence."