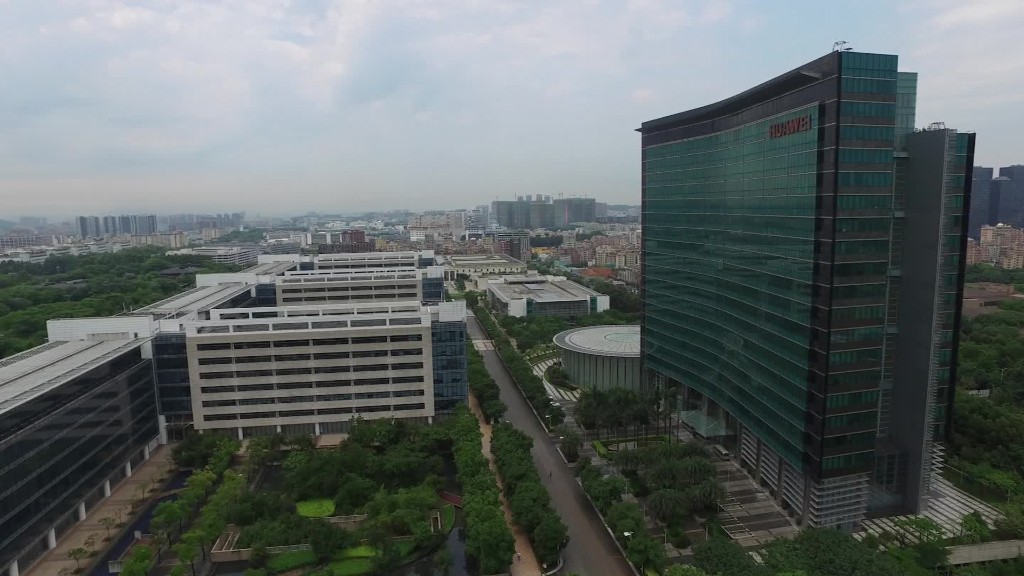 For years, Chinese business students have dreamed of landing a job at one employer above all others: Bank of China.
Not anymore.
The massive state-owned bank has tumbled to fourth on the list of most desirable places for Chinese business students to work, according to a new survey conducted by research firm Universum. The bank's spot at the top, which it had held for seven consecutive years, was nabbed by e-commerce giant Alibaba (BABA).
China's big state-owned companies don't carry as much "prestige" as they used to, said William Wu, Universum's country manager for China.
Banks in particular are facing challenges from mounting bad loans as the Chinese economy slows down.
Related: Bad loans pile up at China's biggest banks
Another of the country's massive lenders, Industrial and Commercial Bank of China, dropped down to 12th place from third. Tech companies like Huawei, Apple (AAPL) and Tencent (TCEHY) all climbed up the rankings.
"Contrary to state-owned companies, technology companies are usually fast-growing and innovative, which fits young talents' career aspirations," Wu said.
The finance industry still holds plenty of appeal for business students, though. The international accounting firms EY and PwC rose to take second and third place, respectively.
Tech firms remained popular among engineering students, with telecom hardware maker Huawei and Alibaba holding on to the top two spots. Alibaba also retained first place among humanities students.

Wu said that students appear to value "the creative and friendly working environment technology companies can offer."
Universum surveyed more than 55,000 students across different disciplines. A quarter of them said they want to work for an international company after graduation. Almost as many plan to keep studying. And 6% want to start their own business.

Chinese students' top two career goals have remained unchanged for the past four years: a work-life balance and job stability.