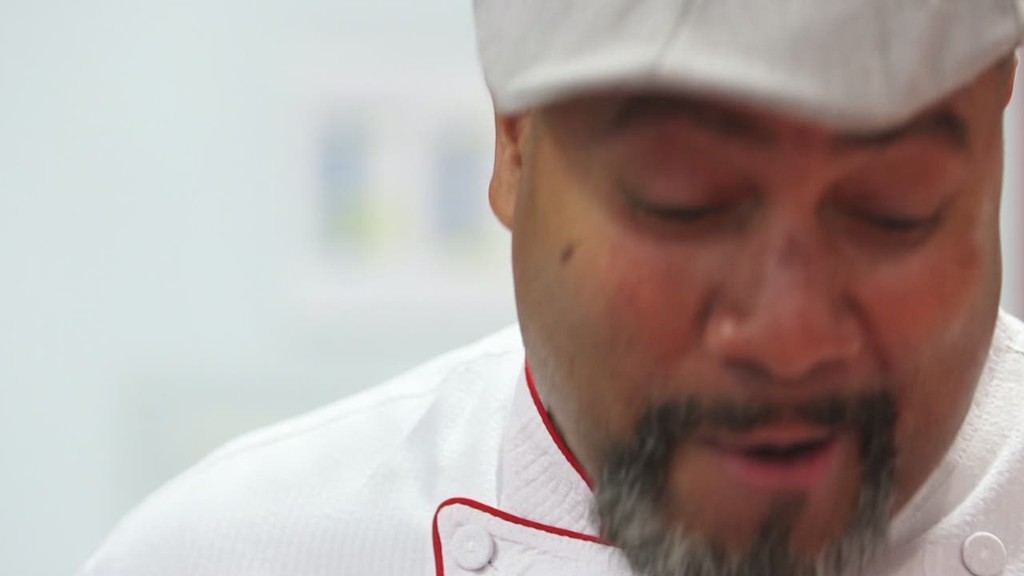 Pizza Hut has pledged to drop two preservatives and reduce its use of antibiotics as part of an effort to improve food quality.
By the end of July, the restaurant chain will stop serving meat with butylated hydroxyanisole (BHA) or butylated hydroxytoluene (BHT). The Food and Drug Administration considers the chemicals "safe for use" in food, but critics including the Environmental Working Group say consumer should avoid them.
Pizza Hut has been announcing changes to its ingredients over the past year, and the latest move is focused on meat, poultry and cheese products.
The chain will also remove chicken produced with antibiotics important to human medicine and preservatives from cheese by March 2017. Its head of food innovation, Claes Petersson, said the changes are tied to a more natural approach to the menu.
"If it doesn't sound awesome, it shouldn't be in our food," Petersson said through a spokesman.
Executives working alongside company chefs and supply chain specialists started reevaluating recipes about five years ago. But Pizza Hut only started publicizing menu changes last year, which included a reduction in salt and artificial trans fats.
The chain's corporate parent Yum! Brands (YUM) says it will remove all artificial colors and flavors in 2015. Tuesday's announcement included a new website geared to satisfy a consumer base that's increasingly curious about food and how it's produced.
Consumers are responding to reports that raise health concerns about mass-produced food. Public health officials blame the food industry for overusing antibiotics, which has contributed to the rise of superbugs -- bacteria that are resistant to antibiotics.
Last week, the U.S. Department of Health and Human Services announced that researchers have identified the first case of a rare E. coli infection in the U.S. that is resistant to Colistin, a drug used as a last resort when other antibiotics fail.
Related: Subway says it beats rivals on antibiotic-free chicken
Last year, the World Health Organization rocked the meat business by announcing that eating processed meat, such as sausages and ham, causes cancer.
Over the past several years, major consumer and restaurant brands unveiled new recipes and commitments to "cleaner" ingredients. Kraft Heinz (KHC), Hershey (HSY) and General Mills (GIS) have either reduced or nixed artificial ingredients.
Subway claimed victory over rivals earlier this year for being the first chain to make good on its promise of antibiotic-free chicken nationwide. McDonald's (MCD) said it would eliminate antibiotics, but is still working with suppliers to make the change.