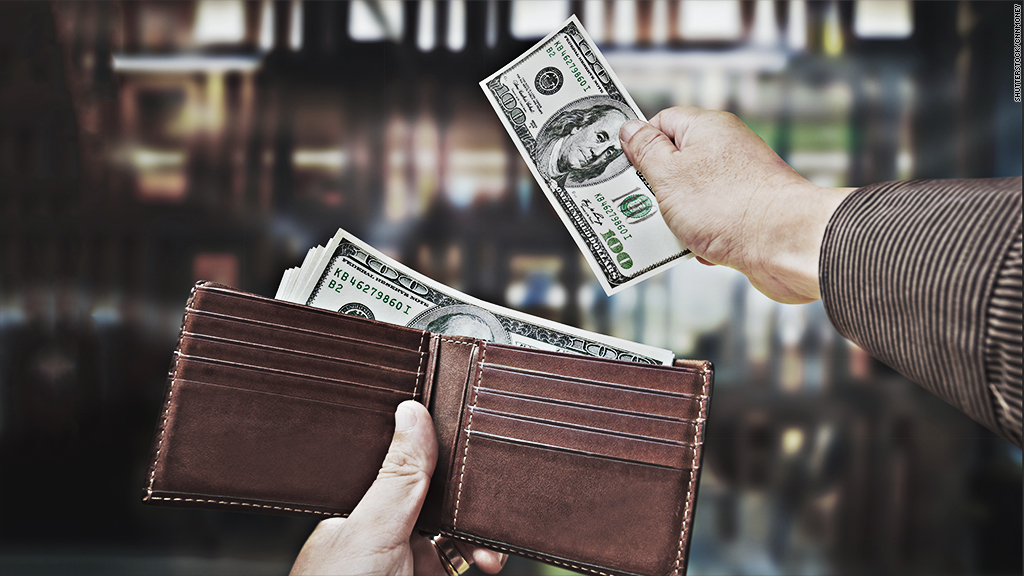 American spenders bounced back this spring.
After a sluggish winter, U.S. consumer spending rose 1% in April compared to March, the best gain since August 2009, according to Commerce Department data released Tuesday. The news comes just weeks after retail sales rose the most in over a year.
The latest spending figures confirm an ongoing trend: Americans are buying big ticket items like refrigerators, roofs, cars and televisions. It's a healthy sign that people are feeling confident enough to open up their wallets because consumer spending makes up the majority of U.S. economic activity.
"The strong start this spring for consumption is a big plus for second quarter economic growth," says Jim O'Sullivan, chief U.S. economist at High Frequency Economics, a research firm.
Related: Janet Yellen says rate hike 'appropriate' soon
Spending on those pricey goods rose 2.2% in April, and cars accounted for the majority of the increase, the Commerce Department noted. Typically when Americans spend more on pricey goods that reflects increased confidence. The closely-followed University of Michigan's consumer spending index also shot up to nearly 95% in May from 89% in April.
American car dealers sold a record amount of sedans and minivans last year. Then auto sales flattened in January and February and fell in March. But in April, Americans bought a healthy 17.8 million cars, up from 16.9 million cars in March.
Auto sales aren't the only thing accelerating. Home Depot recently reported strong earnings backed by Americans shoppers buying appliances like dishwashers, dryers and stoves. Spending on roofing material and windows also picked up.
Related: U.S. dollar awakens ahead of Yellen speech
Items that cost over $900 at Home Depot (HD) rose 9.5% in the first quarter, the company said during its earnings call.
It's good news for the America's economy, which started the year off on a sluggish note. The economy only grew 0.8% in the first quarter. But strong consumer spending numbers are encouraging economists to push up their expectations for growth between April and June.
The Atlanta Federal Reserve is forecasting growth to be 2.9%, while private banks, such as Barclays, are calling for 2.6%. Either would be a major pick up.