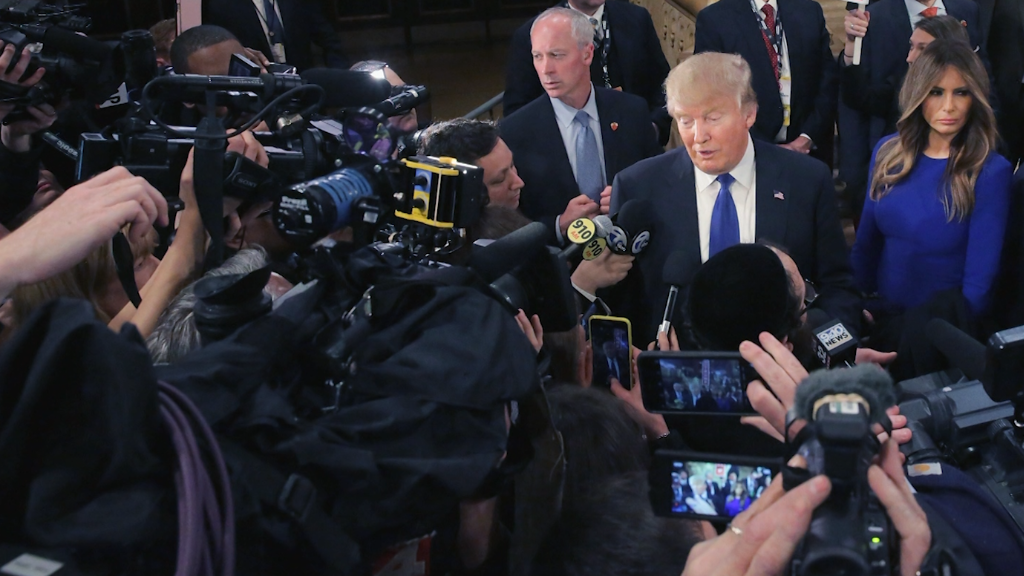 A PGA Tour event is leaving Donald Trump's golf course for ... Mexico. But it's not in protest of Trump, it's about money.
The PGA Tour said Wednesday that it will move its 2017 WGC-Cadillac Championship from the Trump National Doral golf course to a location in Mexico after it was unable to line up enough sponsorship dollars.
PGA Tour Commissioner Tim Finchem said Trump was a "most gracious host" and that the Tour is "interested in returning when the time is right."
In December, Tour officials seemed more critical of Trump, suggesting that they might find a new home for the event after Trump made disparaging comments about Mexicans and suggested banning Muslims from the U.S.
Their statement at the time said Trump's "comments are inconsistent with our strong commitment to an inclusive and welcoming environment in the game of golf." It also said after this year's tournament in March, it would "explore all options regarding the event's future."
The PGA, another golf organization, pulled one of its golf tournaments from a Trump-owned golf course near Los Angeles in July 2015.
Related: Scotland may boycott Donald Trump's golf courses
According to several news reports on Wednesday, Trump compared the move to "Nabisco, Carrier and so many other American companies" that have moved jobs out of the U.S.
"The PGA Tour has put profit ahead of thousands of American jobs, millions of dollars in revenue for local communities and charities and the enjoyment of hundreds of thousands of fans who make the tournament an annual tradition," Trump reportedly said. "This decision only further embodies the very reason I am running for President of the United States."
On Tuesday, during an interview with Sean Hannity on Fox News, Trump mentioned the move to Mexico while saying he would bring jobs back to the U.S. He said the move was just another sign of how "sad" the country has become. "I hope they have kidnapping insurance," he added.
Related: Trump's Dubai golf course partner fends off boycott calls
The tournament, which is one of four pro World Golf Championships events that has been held since 1999, is also being renamed. It will be called the WGC-Mexico Championship and will be held from March 2-5, 2017.
Cadillac had sponsored the event since 2011 and the event had been hosted at the course near Miami, Florida since 2007.
Finchem said the move is a part of a goal to "conduct these tournaments around the world." The WGC event has also been held in Spain, Ireland and England. The new partners, Grupo Salinas, have signed a seven-year deal, which will last through 2023.
The PGA Tour didn't comment on why it chose Mexico as the new host for the tournament.