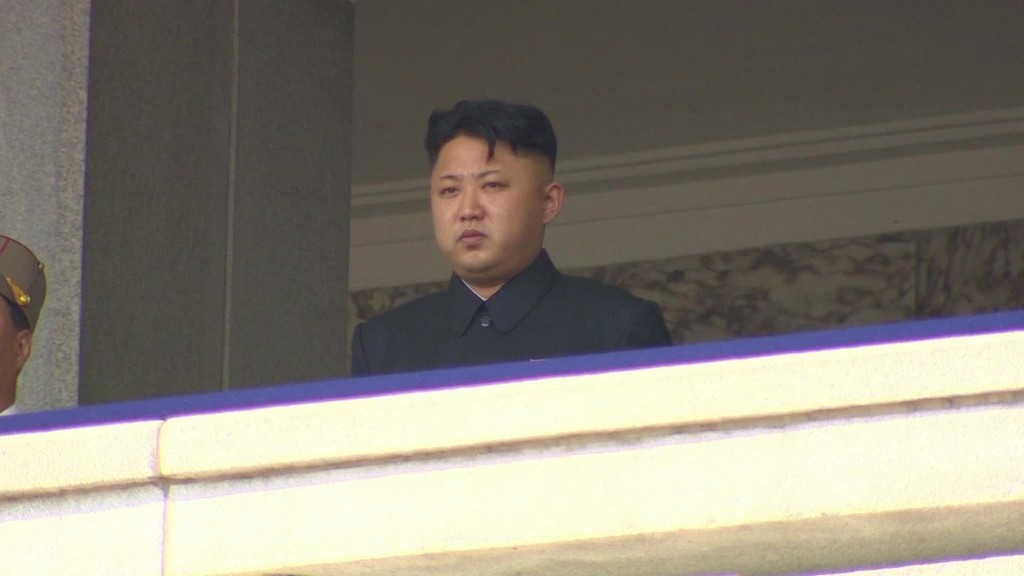 The United States is trying to cut off North Korea from the international financial system, accusing the country of being a hub for money laundering.
North Korea has been accused of using state-owned corporations and front companies to pay for its nuclear weapons and ballistic missiles.
On Wednesday, the U.S. Treasury Department announced new steps it's taking to "further isolate North Korea," a cash-strapped military state that operates with few international allies.
Treasury officials want to prohibit American banks from doing business with front companies that do business on behalf of North Korean financial institutions. To accomplish that, they've designated North Korea a "primary money laundering concern" under the Patriot Act.
That designation will require U.S. banks to "implement additional due diligence measures" to make sure North Korean banks don't get access -- even through third parties.
In a statement, Treasury pointed out that, unlike most banks, North Korea's financial institutions operate with little or no international supervision -- making it easier for them to shift money for illicit purposes.
Adam Szubin, the acting under secretary for terrorism and financial intelligence at Treasury, issued a statement saying that the United States and it's international partners "remain clear-eyed about the significant threat that North Korea poses to the global financial system."
"The regime is notoriously deceitful in its financial transactions in order to continue its illicit weapons programs and other destabilizing activities," Szubin continued.
This decision stems from a law -- passed by Congress and signed by President Obama in February -- directing the Treasury to crack down on North Korea's money laundering practices.
North Korea denounced the move in a statement released through its state news agency, saying it opposes money laundering and combats terrorism financing.
"The U.S. is sadly mistaken if it calculates it can attain its sinister political goal through the above-said action," the statement said.
This isn't the first time North Korea is accused of criminal behavior.
A decade ago, the U.S. government accused North Korea of producing "superdollar" counterfeit $100 bills. The Benjamins were so accurate, they were practically indistinguishable from the real thing. The United States was forced to redesign the bill in 2013, adding a "3D security ribbon," tiny text and color shifting images.
American investigators have claimed North Korea adopted the Chinese enclave of Macau -- famous for its gambling, sex trade and Chinese gangsters -- as a base of its criminal operations.
Some scholars have expressed doubts about American accusations against North Korea on money laundering and counterfeiting.