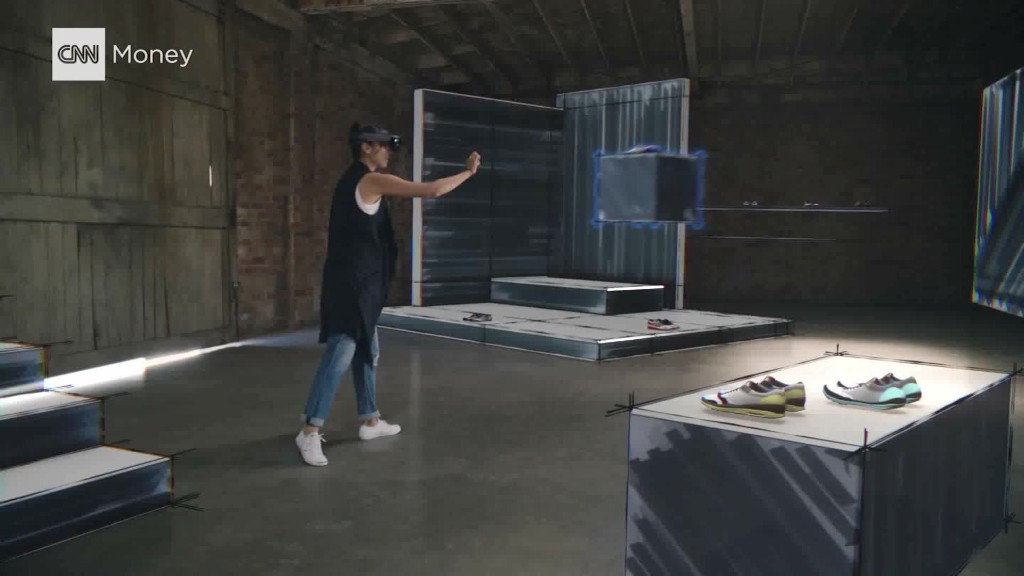 Microsoft wants to do for virtual reality what it did for PCs: Make the emerging technology as ubiquitous as possible.
To do that, the company is trying to get its Windows Holographic platform into as many devices as possible, just like it did with Windows when personal computers first hit the market. (Think of Windows Holographic like a standard operating system for virtual reality and augmented reality.)
Microsoft presented its plans on Wednesday in Taipei during Computex, a consumer electronics trade show.
"Windows Holographic is coming to devices of all shapes and sizes from fully immersive virtual reality to fully untethered holographic computing," Terry Myerson, head of Windows and devices, said in a statement. "[We're looking ahead] to the future of computing, where the physical and virtual worlds intersect in all new ways, and create further scale for the Windows platform."
Microsoft envisions computers, displays, VR and AR headsets, and accessories all being built using the Windows Holographic platform, which includes application programming interfaces for holographs and perception technology. Holographic apps will be built on the Universal Windows Platform.
Related: Google's plan to bring VR to the masses
Microsoft first said it intended to incorporate augmented and mixed reality computing into its software in January 2015. That's also when it showed off its HoloLens, a headset equipped with a holographic processing chip that can understand and respond to users' movements.
Although VR and AR have yet to take off, analysts estimate that millions of these devices will be available in the next few years. And given that telepresence -- live-like video calls -- is expected to be one of the benefits of the technology, device compatibility will be crucial to success.
Here's the scenario Microsoft portrays: You might be working on a project in Germany while your coworkers are in New York. But with VR and AR, everyone can project themselves into the same digital space. In order for that scenario to exist, the devices have to be able to talk to each other.
It won't matter that one person is wearing a HoloLens, for example, or that someone else is wearing an Oculus headset or the HTC Vive. Windows Holographic devices and applications will be able to take data from each of the devices and render them together.
Related: These new virtual reality roller coasters look incredible
Forrester Research estimates that corporations' demand for VR headsets will reach 17 million within four years. In total, Forrester forecasts demand to reach about 38 million devices. Microsoft cites research that says the number is closer to 80 million.
Microsoft will likely get a cut of Windows Holographic device sales. With PC sales on the decline, and Windows sales suffering along with it, Microsoft (MSFT) needs to make this bet on the future of computing.
The approach is not unlike what Google (GOOG) is doing with its own VR platform, Daydream.
Microsoft's usual cadre of partners -- Intel, Lenovo, Dell, Acer, HTC, ASUS -- have already signed on to use Windows Holographic.