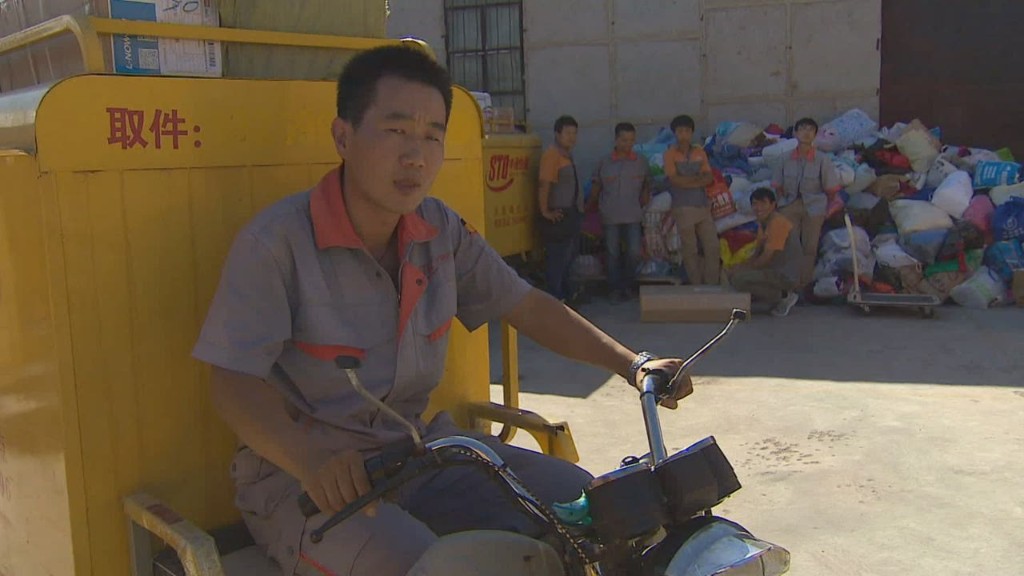 Alibaba's largest shareholder is dumping nearly $8 billion of its stake in the company.
Japanese telecom Softbank (SFTBF) was an early investor in tech firm Alibaba (BABA) back in 2000 when it was still just a budding startup. It's since grown to become an online retail behemoth with a market cap of more than $200 billion.
And now, Softbank says it wants to cash in some of its 32% stake to boost its own financial position. Softbank's latest annual profits fell 29%, taking a hit from its investment in struggling U.S. wireless carrier Sprint (S).
Still, Softbank reassured investors that it remains "committed to its partnership with Alibaba." But this is the first time Softbank has sold Alibaba stock since its initial investment 16 years ago.
Related: What does $14 billion in one day mean for Alibaba?
The announcement also comes after a bumpy few weeks for the Chinese firm.
Alibaba said last week that it's the subject of an SEC investigation in the U.S. over its accounting practices. It was also embroiled in a controversy last month over its admission to an anti-counterfeiting group. Several other top brands reportedly dropped out of the International AntiCounterfeiting Coalition in protest, and Alibaba's membership was later suspended.
Alibaba shares declined 2.9% in after hours trading in New York following the announcement. Since its record-breaking $25 billion IPO in September 2014, shares have tanked almost 13%. The company has repeatedly faced criticism over fakes on its popular online shopping platform, a problem it says it's trying to tackle.
Related: The SEC is investigating Alibaba
As part of the planned sale, Alibaba will buy back $2 billion of its stock held by Softbank. The rest is being sold to a sovereign wealth fund, institutional investors and a group of individuals linked to Alibaba.
Softbank will end up with a roughly 28% stake following the sale. The next biggest shareholder is U.S. tech firm Yahoo, with around 15%.