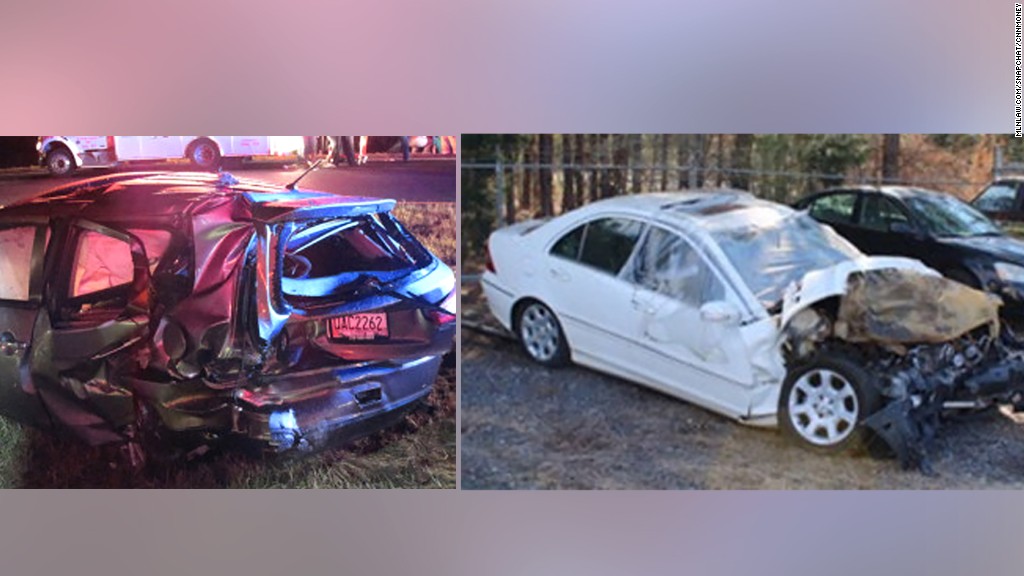 Update: McGee was released on bond on June 4.
The Georgia teen driver accused of causing a high speed car crash because she was allegedly using Snapchat to record her speed has been charged with a felony and is currently incarcerated.
The collision caused the driver of another car to suffer brain injuries.
Clayton County law enforcement officials issued four warrants for Christal McGee on Wednesday. The sheriff's office told CNNMoney that she turned herself in Thursday night.
The charges include causing serious injury by vehicle, which is a felony, according to Solicitor General Tasha Mosley. She was also charged with three misdemeanors: driving too fast for conditions, reckless driving, and speeding 35 mph+ over speed limit.
McGee, 19, allegedly was driving more than 100 mph and using Snapchat's speed filter when she crashed into another vehicle last September. She has denied these claims.
The collision caused another driver, Wentworth Maynard, to suffer brain injuries. Maynard and his family are suing McGee and Snapchat to pay for his medical bills, but the case is currently on hold.
Snapchat says it found evidence in McGee's activity logs that she had not been using the app around the time of the crash. This information has prompted both sides of the civil case to jointly file a motion to put the civil lawsuit on hold for further investigation.
A Snapchat spokesman said the company did not have any comment on the criminal charges. McGee's attorneys did not immediately respond to calls.
Related: Snapchat lawsuit put on hold
Lt. Michael Gaddis of the Lovejoy, Georgia, police department, told CNNMoney that the charges are being issued now because their investigation into the car crash has concluded.
-- CNN's Carma Hassan contributed