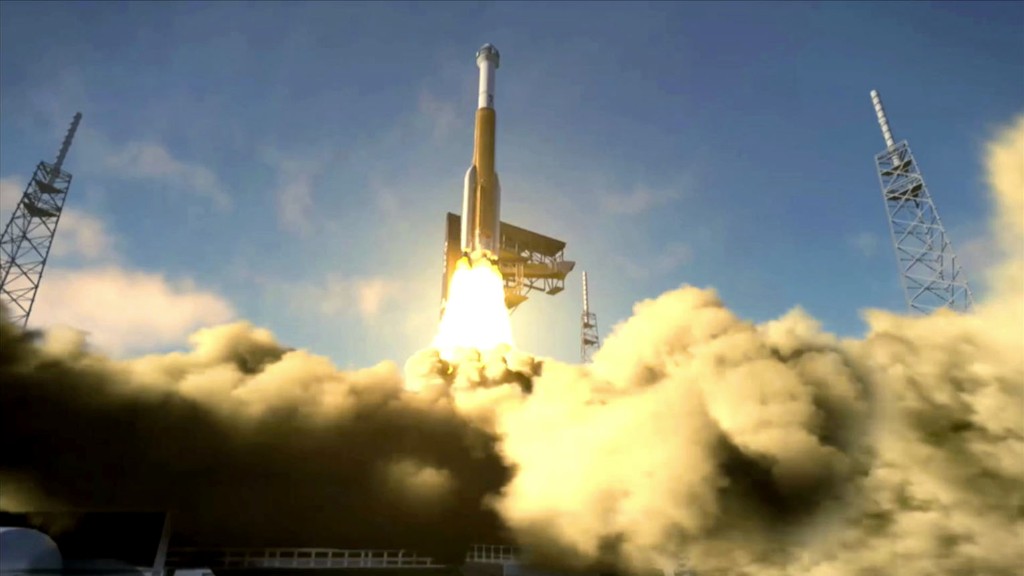 An upstart company is close to being the first to win U.S. government approval for a private flight to the moon.
Moon Express believes there is a viable business flying commercial flights to the moon. And it's also hoping to snag the prize of up to $25 million by winning the Google Lunar X Prize. Google (GOOGL) is offering the prize to encourage companies to try to establish a viable business flying to the moon.
"The first mission will be a profitable mission, no doubt in my mind, if for no reason other than the $25 million X Prize," said Naveen Jain, the chairman and co-founder of the company, told CNNMoney on Monday.
Beyond the prize, "there are all of types of payloads we can get paid to carry there," he added. "Once it happens, what people do with it these flights can only be imagined."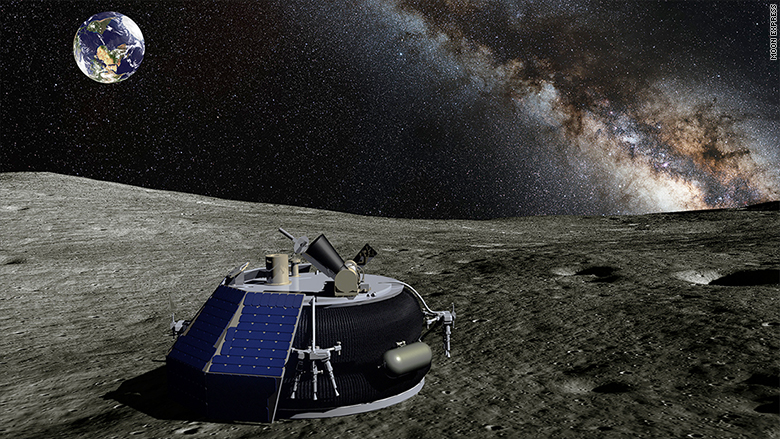 So far only the United States, Russia and China government space programs have landed probes on the moon. And no private company has ever launched a mission beyond Earth's orbit. So creating a federal approval process is something of a work in progress.
Moon Express filed for approval in April with the FAA, which is leading a multi-agency review of the application. Sources familiar with the process told CNNMoney they think a decision could come as early as this month.
"Until now, only governments have undertaken space missions beyond Earth orbit, so we've become a regulatory pathfinder out of necessity," said the company's statement. "We are eagerly awaiting a determination."
Related: Musk says SpaceX could take humans to Mars in 9 years
Despite Moon Express' confidence, the $25 million in prize money is not guaranteed. It must complete the mission by the end of 2017 to qualify for the prize, and it has contracted with a company, Rocket Lab, which has yet to launch a rocket into orbit, to get it to the moon.
There is also an Israeli non-profit, SpaceIL, aiming for the prize. And SpaceIL has a contract with SpaceX, the company run by Elon Musk that has a far more established track record. SpaceX has already flown supply missions to the International Space Station, and has been granted a NASA contract to eventually carry U.S. astronauts there as well.
--Rene Marsh contributed to this report.