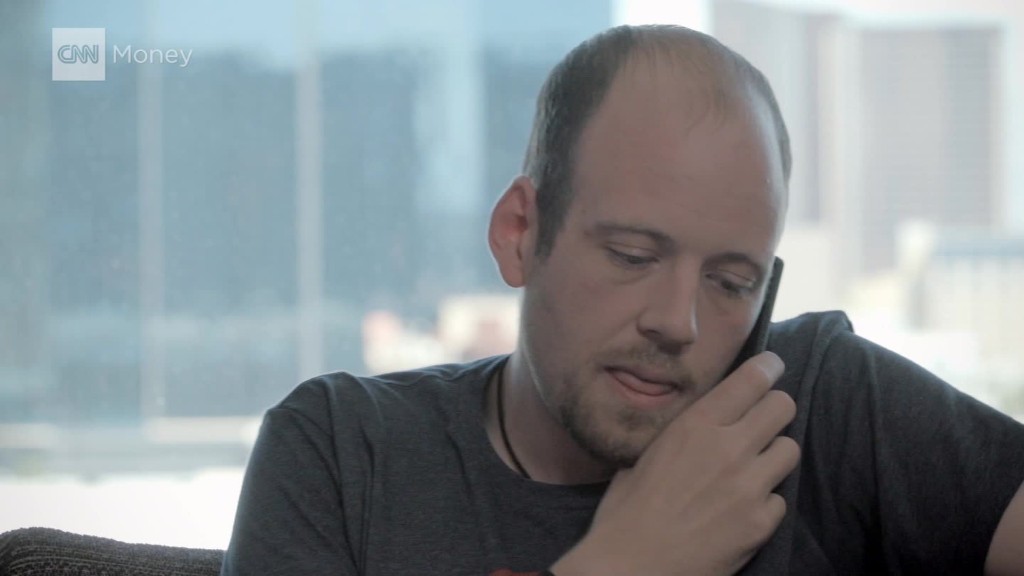 NFL Commissioner Roger Goodell has not passed away -- despite what a tweet from the NFL's account may have led some to believe.
The league's Twitter account was hacked on Tuesday with a message saying, "We regret to inform our fans that our commissioner, Roger Goodell, has passed away. He was 57."
Related: Roger Goodell's pay is cut to $34 million
The NFL confirmed that its account had been hacked and that Goodell is alive and well.
Goodell has been commissioner of the league since 2006.
He's come under fire in recent years for decisions he's made with regard to domestic violence within the league, his suspension of Tom Brady and his $34.1 million salary. There have even been widespread calls for his resignation.
The message about Goodell's passing was quickly deleted, but the hacker continued to toy with the account, sending more tweets mocking the NFL.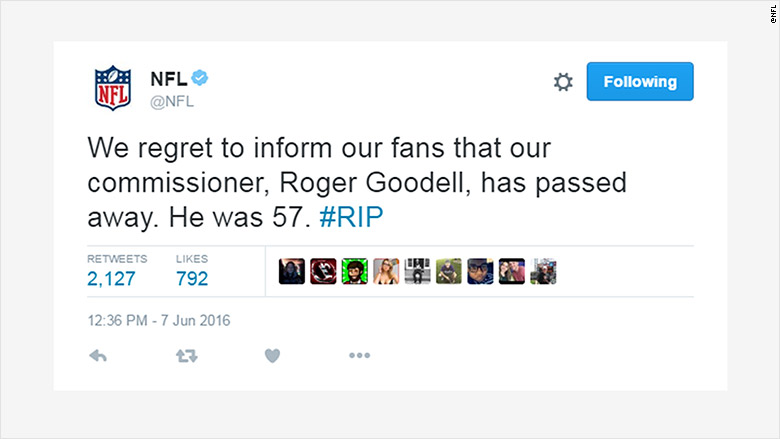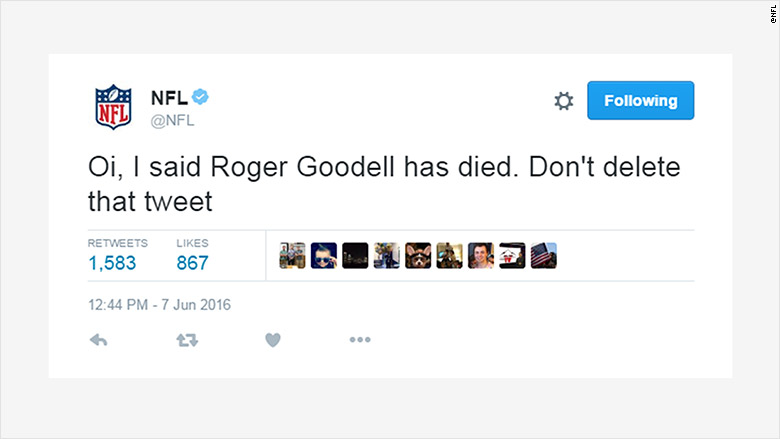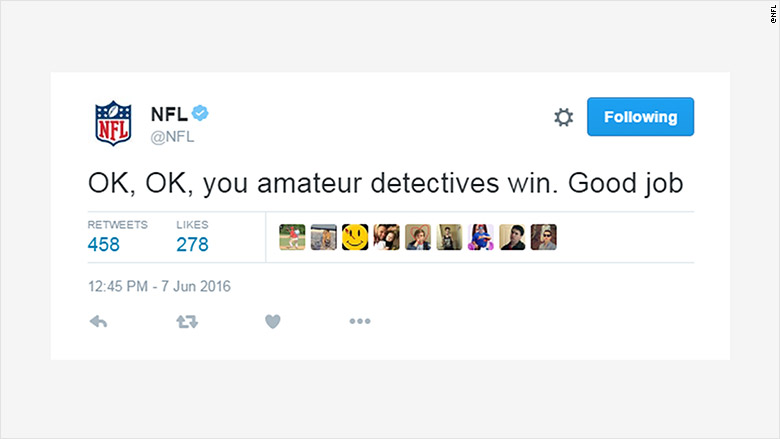 The original tweet about Goodell's death was retweeted over 2,000 times within minutes of it being posted.
The NFL's Twitter page indicates that the handle has posted hundreds of new tweets since the hack, but none of them will load, indicating that the hacker is still messing with the account.
"We have engaged law enforcement to look into the matter," the NFL said in a statement on Tuesday. "We are reviewing and strengthening our cyber-security measures."
As TechCrunch first reported, a group called Peggle Crew claimed responsibility for the hack. The group said it got the NFL's Twitter password by hacking the email account of an employee who handles social media.
Goodell joked about the incident late Tuesday, saying he left the office for a day and got killed off by his network.
Related: 5 scammers arrested in IRS impersonation
This is the latest Twitter hack to announce the death of a famous person.
On Sunday, an account associated with actor Jack Black announced that he had died. The account later acknowledged that it had been hacked.