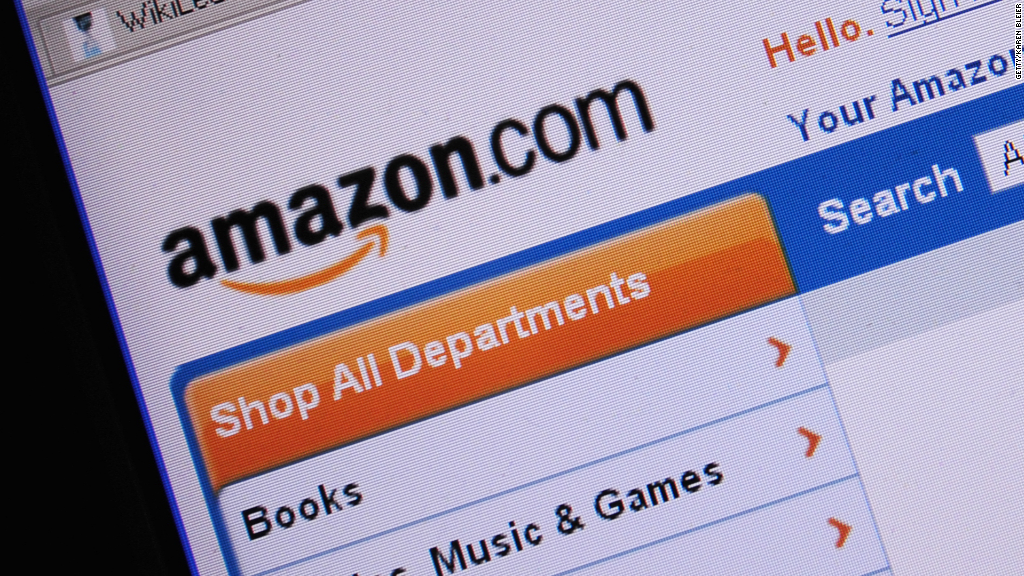 Pink is the most fashionable color in retail these days. Unfortunately, that's pink as in pink slips.
Ralph Lauren (RL) was the latest big brand name consumer company to announce layoffs, saying on Tuesday that it was looking to cut about 1,200 jobs -- 8% of its full-time workforce.
That news follows recent layoff announcements from Macy's (M), Nordstrom (JWN) and Walmart (WMT).
Several other retailers -- including Gap (GPS), Sears (SHLD) and J.C. Penney (JCP) -- have announced plans to shut stores, which could lead to even more retail employees being let go.
And then there are the bankruptcies. Pacific Sunwear and Aeropostale both filed for Chapter 11 protection in the past few months. And Sports Authority is going out of business.
Much of the pain in retail is due to the upheaval in the apparel industry.
According to data from the U.S. government, nearly 13,000 jobs have been lost at clothing and clothing accessories stores in the past three months. Fast fashion upstarts are making life more difficult for some of the older mall-based stalwarts.
Related: America's top 10 job-killing companies
And more than 38,000 job cuts have been announced in the overall retail sector so far this year, according to data from job placement firm Challenger, Gray & Christmas. That's a nearly 40% increase from this time a year ago.
Only the energy sector has announced more layoffs this year, as low crude prices continue to cause turmoil at oil companies.
Credit Suisse analysts estimated in April that this could be the worst year for retail layoffs since 2010.
Still, there are some bright spots for retail workers.
Furniture and home furnishings retailers have added jobs. So have building material and garden equipment stores.
The strong housing market is the reason for that. Home Depot (HD) and Lowe's (LOW) both recently reported solid earnings and sales.
Related: U.S. job creation weak, even as unemployment rate continues to fall
Car dealers and auto parts stores are counted as being part of the retail sector by the government too. Those industries have also been adding jobs.
Despite disappointing auto sales last month, retailers like Advance Auto Parts (AAP), Autozone (AZO) and O'Reilly (ORLY) have held up reasonably well.
But the unemployment rate for the retail sector -- while down from the beginning of the year -- is still 5.4%. That's higher than the overall unemployment rate of 4.7%.
This may be yet another sign of the rise of Amazon (AMZN) -- and the impact that online/mobile shopping is having on brick-and-mortar retailers in general.
The so-called nonstore retail sector, a group tracked by the government that includes e-commerce, mail order catalogs and TV infomercials, has added nearly 5,000 jobs so far this year.