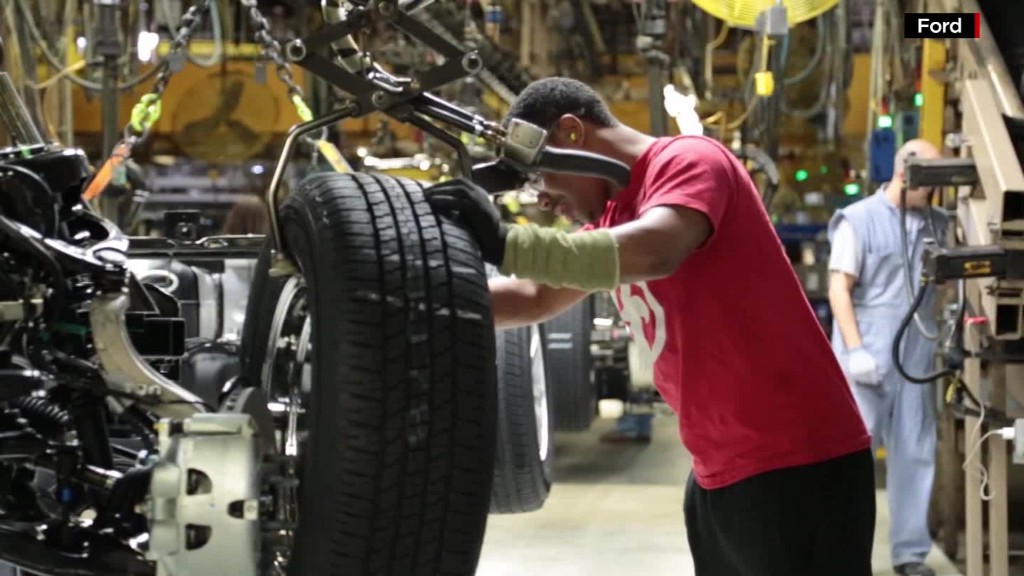 Is Donald Trump trying to pick a fight with General Motors or not?
The Republican Party's presumptive nominee sent out a press release Tuesday that included a direct attack on the American automaker over its operations in Mexico.
"I am fighting hard to bring jobs back to the United States," reads the statement provided to CNN. "Many companies -- like Ford, General Motors, Nabisco, Carrier -- are moving production to Mexico." Media stories picked up on Trump's criticism of GM.
But the reference to GM (GM) does not appear in the version of the statement posted on Trump's website. Ford, Nabisco and Carrier were still listed, but GM had been quietly removed.
It's not clear why GM's name was removed, and the Trump campaign did not respond to requests for comment.
The statement was part of a longer defense of Trump's comments on the Mexican heritage of the federal judge who is overseeing a lawsuit against Trump University.
For months, Trump has jabbed at Ford (F), Nabisco and Carrier for plans to move factories to Mexico or add jobs in the country. Nabisco is owned by Mondelez International (MDLZ), while Carrier is a division of United Technologies (UTX). He has famously sworn off Oreos, which are made by Nabisco.
GM hasn't released any new plans related to Mexico since 2014, when it pledged to spend $3.6 billion over four years to modernize and expand its production facilities in Mexico.
GM declined to comment on Trump's original statement.