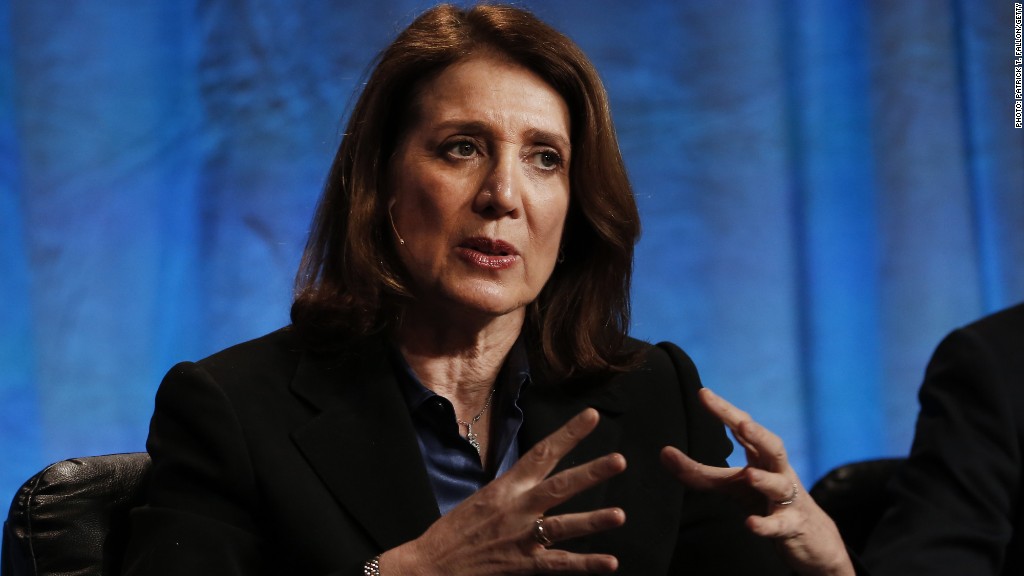 Oh no he didn't.
Twitter users were enraged by a (male) Alphabet shareholder who referred to Ruth Porat as the "lady CFO" of Google's (GOOG) parent company at its annual meeting.
A (female) shareholder eventually chimed in to clarify that Porat is the CFO, not the "lady CFO."
Eric Schmidt, Alphabet's CEO, also acknowledged the comment when he answered a question and said "speaking as your male executive chairman."
Related: Men are making more money off their homes
Porat is a rockstar in the world of business and tech. She has an impeccable pedigree, which led to her appointment as CFO of Alphabet in May 2015.
Before that, she served as CFO of Morgan Stanley (MS) and was one of the most powerful women on Wall Street. She played a key role during the 2008 financial crisis and led Morgan Stanley's tech banking franchise. She was the lead banker who helped the firm land business with major tech companies such as Amazon (AMZN), eBay (EBAY), Netscape and Priceline (PCLN).
Porat graduated from Stanford University, has a master's from the London School of Economics and an MBA from the Wharton School of the University of Pennsylvania.
Related: Male doctors are worth more than female doctors
Twitter users quickly expressed their frustration with the sexist comment.
Some mused about how Porat should have responded.
Related: Leading French women unite to battle sexual harassment
The "lady CFO" comment underscores a major issue in the C-Suites of S&P 500 companies -- a lack of women.
Only 5% of S&P 500 CEOs are women, according to a CNNMoney analysis. Looking at the top four leadership positions, excluding the role of CEO, only 16.5% of these executives are women.