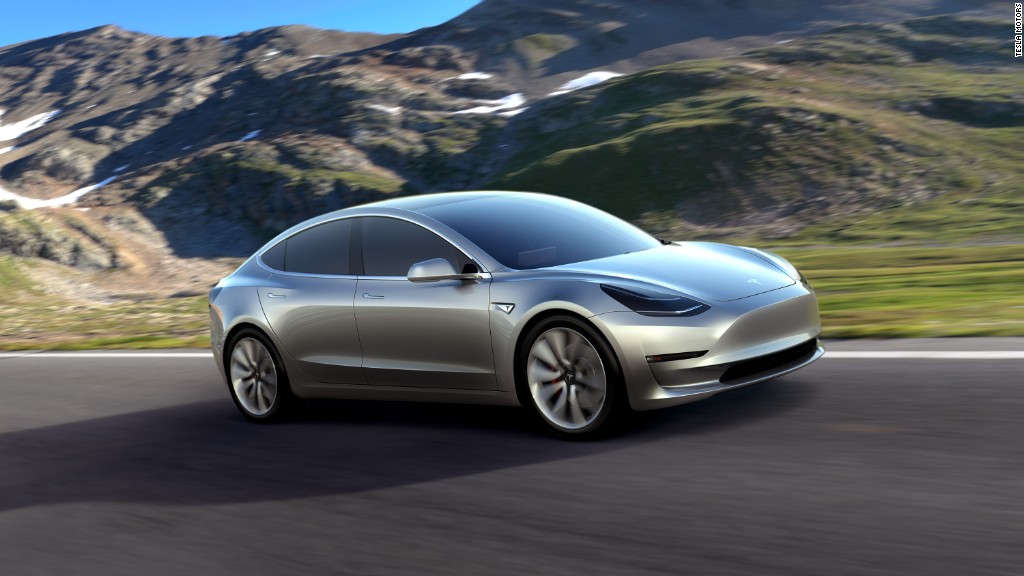 Tesla fired back Friday at reports of a potentially dangerous suspension problems in the Model S.
In a lengthy blog post titled "A grain of salt," Tesla said there was no problem with the suspension. It also pushed back on claims it was asking car owners to sign non-disclosure agreements to thwart customer complaints to safety regulators.
Federal regulators at the National Highway Traffic Safety Administration said Thursday they were looking into reports of a flaw in some Tesla models that could cause the driver to lose control of the car.
They also said they were probing reports that Tesla (TSLA) had been asking owners to sign non-disclosure agreements before the automaker would pay for repairs.
The agreements, which Tesla refers to as "Goodwill Agreements," did not mention NHTSA. But they did say that customers agreed not to discuss the problem or the repairs in general with anyone.
"NHTSA learned of Tesla's troublesome nondisclosure agreement last month," said Bryan Thomas, NHTSA director of communications said in a statement Thursday. "The agency immediately informed Tesla that any language implying that consumers should not contact the agency regarding safety concerns is unacceptable, and NHTSA expects Tesla to eliminate any such language."
Thomas followed up on Friday to say that NHTSA's review of the Tesla Model S suspension was "a routine data collection," and that Tesla has fully cooperated. "To date, NHTSA has not identified any safety issue with Tesla's suspensions," he added. "NHTSA has also confirmed that Tesla has clarified the language in its Goodwill Agreements in a satisfactory way, resolving the issue."
Related: Elon Musk plans first relaunch of SpaceX rocket
Some owners have complained both to NHTSA and on discussion boards about front suspension components failing on Tesla Model S cars. These parts help attach the wheel to the car and could cause the driver to lose control if they fail.
NHTSA'a online database of consumer complaints contains a few references to suspension in Model S cars and one in a Model X SUV.
Last spring, Tesla issued a "technical service bulletin" regarding a front suspension issue on model year 2012 and 2013 Model S cars.
A bulletin is a set of instructions to mechanics regarding a known problem that is not considered to be a serious safety issue. In the notice, dated March 24, 2015, Tesla describes a problem in which suspension parts "could be subject to accelerated wear."
The apparent pattern of suspension failures and Tesla's use of so-called NDAs were first reported by the automotive blog The Daily Kanba.
Related: Tough times for auto stocks as Uber rules the world
On Friday, Tesla denied that there was any widespread issue with suspension parts and that, in the case featured in the KanBan blog post, the vehicle had been subject to extreme use.
Tesla also said the point of its agreement with customers was to prevent the company's willingness to pay for repairs outside the normal warranty period from being used against the automaker as an implied admission of fault. Tesla said it is looking into other ways of handling this, according to the blog post.
NHTSA maintains a database of safety-related consumer complaints. Car owners can file reports with the agency, which then decides whether the problem warrants serious investigation that could result in recalls. Fielding reports from car owners is one of the main ways the agency monitors potential problems.