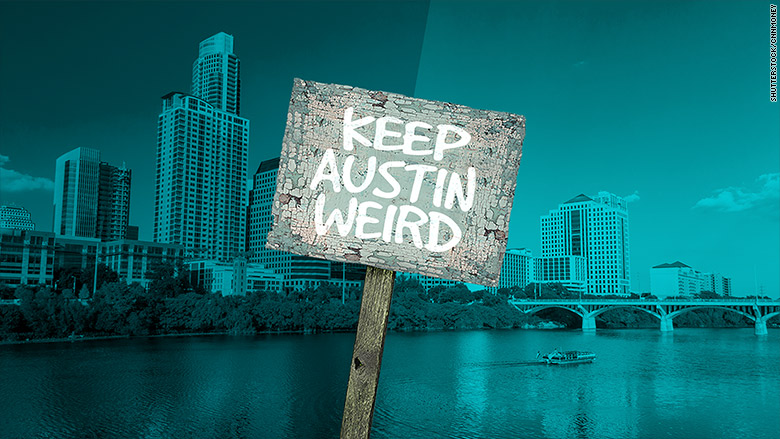 When Uber and Lyft abruptly halted services in Austin, Texas, on May 9, thousands of drivers suddenly lost work.
The ride-hailing companies pulled out of the city after losing a vote that would have required stricter background checks for drivers, including fingerprinting. Now some of their drivers are suing the companies for not giving them enough notice of termination.
In two separate suits, one against each company, drivers claim that they were entitled to at least 60-days notice under the Worker Adjustment and Retraining Notification (WARN) Act. The federal law requires companies with 100 or more employees to give 60 days notice before a mass layoff.
The drivers are asking for 60-days back pay and benefits. The lawyers are seeking class action status.
Related: Austin drivers in the lurch after Uber, Lyft exit
Uber and Lyft claimed that requiring fingerprinting would be costly and slow down the hiring of new drivers, making it difficult to do business. Voters were asked to decide on the issue, and Prop 1 went to the polls on Saturday, May 7. Even though Uber and Lyft sunk more than $8 million into a campaign against the new rules, voters sided with the city.
Though the ongoing battle was well known, Uber and Lyft didn't officially announce they would pull out of the cities until the eve of the election. The dramatic move wasn't required by the city of Austin, which had given the companies until February 2017 to meet the new requirements.
"Uber and Lyft deliberately waited until the eve of the Prop 1 vote to actually say they were going to leave Austin, and they did that because they wanted maximum impact for the vote," said John Davis, a lawyer at Slack & Davis, LLP, which is handling both suits.
Todd Johnston, the plaintiff in the suit against Uber, says he'd been driving for the company for a year, averaging about 30 hours a week. Now he's looking for other work. David Thornton had been driving an average of 38 hours a week for Lyft since October 2015. He is also job hunting.
"They were really blindsided and had very little notice that a major source of, or their primary source of, income was going to dry up," said Davis.
Davis says his firm has spoken to other drivers in similar situations but would not say how many. Both Uber and Lyft said they had more than 10,000 drivers working in the city at the time of the vote.
Related: Uber and Lyft leave Austin after losing vote on fingerprinting
The argument comes back to an issue that has followed ride-hailing companies since their inception: whether or not drivers are employees. The WARN act is intended to protect employees. Uber and Lyft have been adamant that drivers are only independent contractors, and not subject to a number of benefits and protections afforded employees under federal and state laws.
Not everyone agrees. The companies are in the middle of sizable class action lawsuits over the classification, but neither settlement would make drivers employees. Davis thinks drivers qualify as employees under the WARN act and possibly under California common law. The suits were filed with the U.S. District Court in Northern California where both companies are based.
Uber and Lyft have 21 days to respond to the lawsuits. Neither company responded to a request for comment.