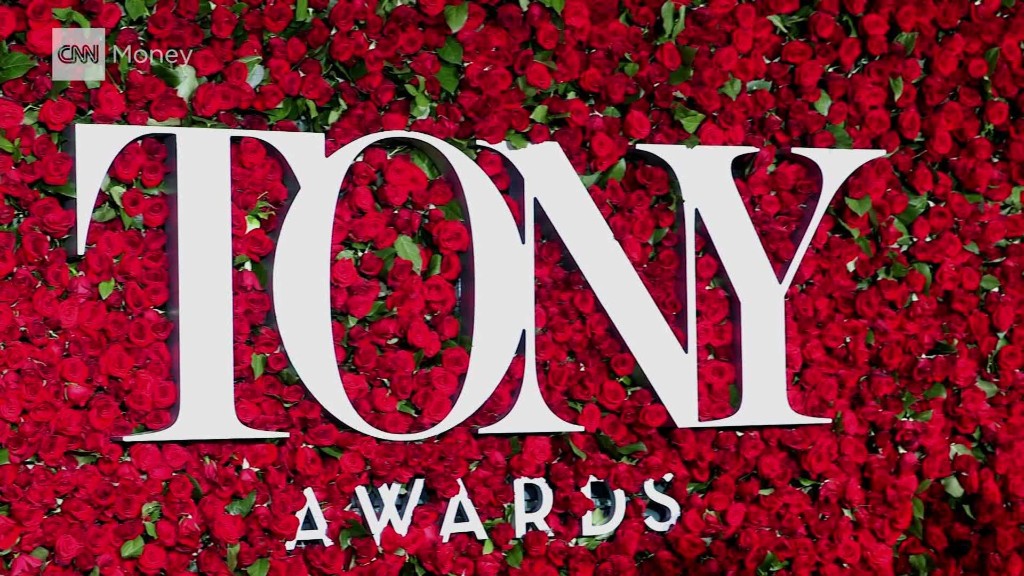 After the September 11 attacks in 2001, the Emmys went on -- delayed and subdued. Last night it was the Tony Awards' turn to confront real-life tragedy bumping into red carpet banality.
Organizers of Sunday's Tonys, held the same day 49 people were killed, and dozens more injured, in the horrific mass shooting in Orlando, dedicated the event to the victims.
CBS late-night host James Corden soberly introduced the telecast as "a symbol and a celebration" of the inclusiveness that theater represents.
There were expressions of support from winners. Frank Langella described the day's events as "a hideous dose of reality." and Jessica Lange allowed that her Tony "fills me with such happiness even on such a sad day as this."
Lin-Manuel Miranda of "Hamilton" delivered a tearful sonnet, referring to "senseless acts of tragedy."
Related: James Corden at Tonys - 'Hate will never win'
Even with the proper deference, there's no escaping the self-congratulatory nature of an awards show.
Simply put, award telecasts aren't designed to comfortably coexist with that kind of news.
Acceptance speeches, customarily devoted to thanking agents and colleagues, don't easily shift gears to reflect real world concerns without inviting ridicule and partisan blowback. Parsing the Oscars for examples of Hollywood liberalism has become an annual ritual.
Award shows are almost by definition superficial, devoted to a culture where celebrities command inordinate attention. When stars use their bully pulpits to register political messages, the response in some quadrants is invariably summed up by the Dixie Chicks' lyric, "Shut up and sing."
Yet seeing the abundant talent on display Sunday, the Tonys mostly felt like a welcome, life affirming tonic from the day's emotional toll. For many sports fans, Pittsburgh's Stanley Cup victory likely had much the same effect.
There's no textbook for these situations. The Emmys were postponed. The Oscars were pushed back several days in 1981, after President Reagan was shot.
Related: 'The Last Ship' delays season premiere
Inevitably, though, the show goes on, often accompanied by some soul-searching.
"It's hard to even know what to do in the wake of an event like this," John Oliver said Sunday in opening his HBO series, "Last Week Tonight."
When people were questioning 9/11's impact on pop culture in the immediate aftermath, author Haynes Johnson told "Nightline" days after the attacks that society would soon "go back to our delights and diversions."
Art can entertain and educate, Barbra Streisand said in presenting the Tony for best musical on Sunday night, "and at times like these, console us."
Johnson's prediction looked prescient in the wake of too many tragedies. But it doesn't make the juxtaposition of such events less awkward, the proper balance less elusive, or the need for entertainment, escape and consolation any less acute.
-- Editor's note: This story has been changed to update the death toll as reported by authorities.