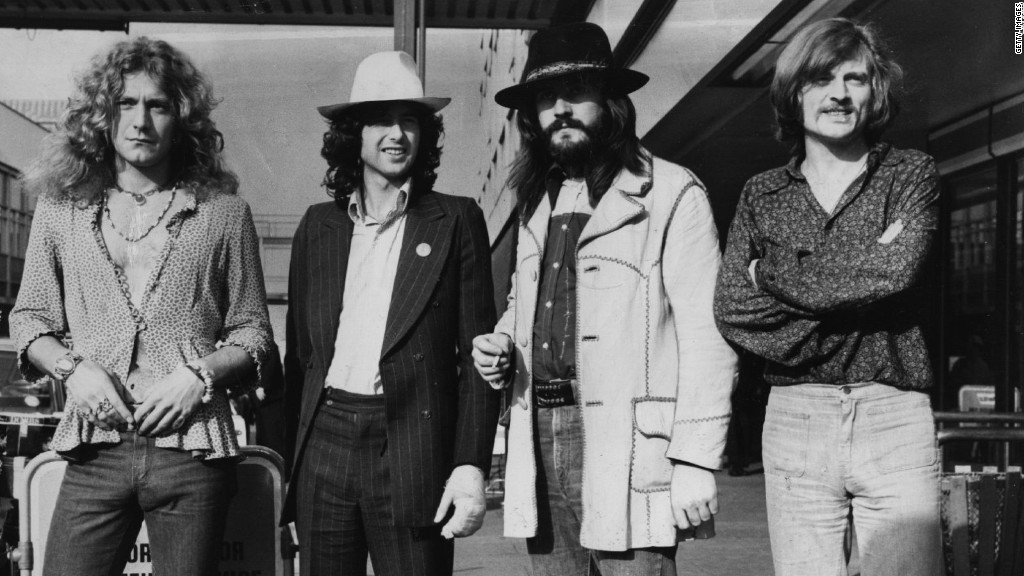 The copyright infringement trial against Led Zeppelin singer Robert Plant and guitarist Jimmy Page began Tuesday in a Los Angeles court.
At stake: authorship of one of the group's most famous songs, "Stairway to Heaven," and potentially millions of dollars in royalties.
The rock star duo, who are expected to testify in the trial, arrived at the federal court dressed for business in suits and ties. Fans tried to catch a glimpse of the pair. Judge Gary Klausner, known in the courthouse for his punctuality and fast clip, ruled on more than a dozen motions before beginning jury selection.
A jury of four men and four women was empaneled.
Two potential jurors expressed concern that their appreciation for Led Zeppelin's music would impact their ability to give the evidence presented during the trial fair consideration. One nostalgically relayed that the first song he learned to play on guitar was "Stairway to Heaven." Both jurors were excused.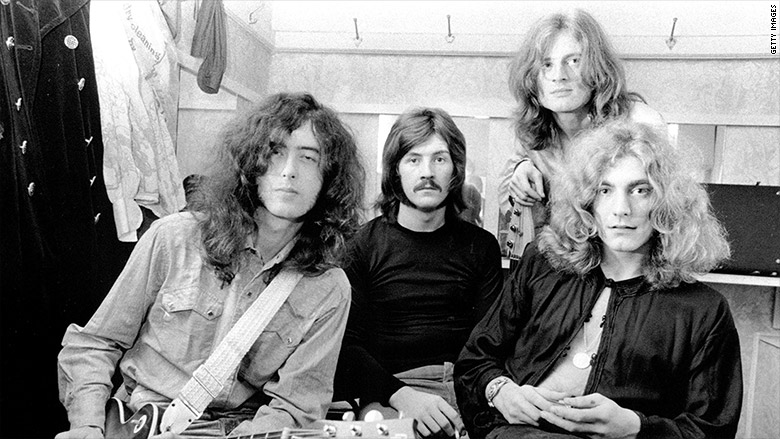 Related: 'Stairway to Heaven' suit: What you need to know
The suit was originally filed in May 2014 amid charges that Led Zeppelin took the opening section of what is now one of rock music's most famous songs from a song titled "Taurus" by a lesser known band, Spirit, which Led Zeppelin toured with in their early days.
The members of Led Zeppelin have consistently denied that they stole from "Taurus" to create their tune.
Damages are being sought by the estate of musician/songwriter Randy Craig Wolfe, a Spirit band member who was known professionally as "Randy California." Wolfe died in 1997 after getting caught in a riptide while swimming with his young son.
Opening statements in the case were scheduled to begin Tuesday afternoon with attorneys for the plaintiff slated to begin calling witnesses immediately following.
The judge has given each side approximately 10 hours to present their case and the trial is expected to last four to five days.