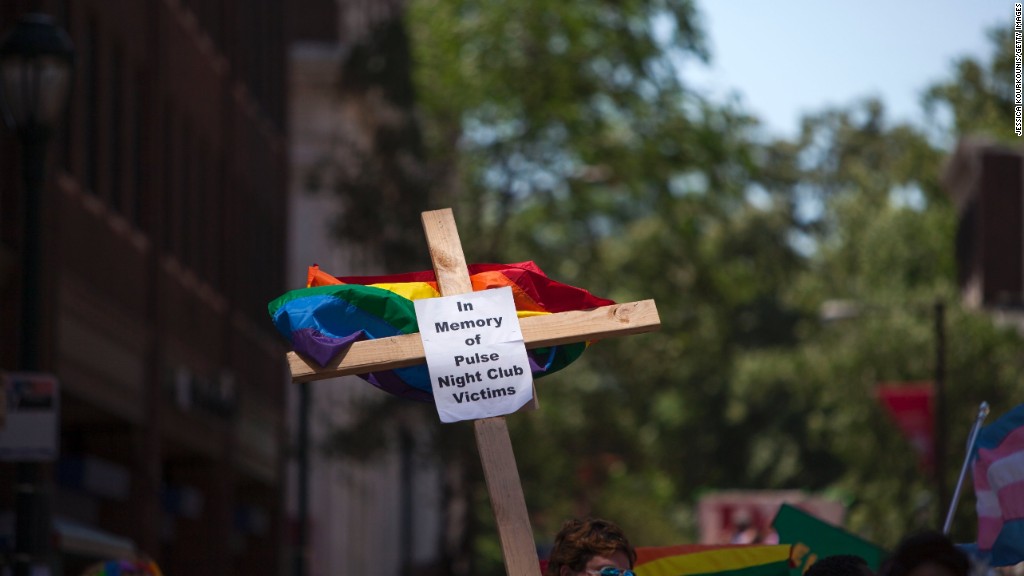 An image and three words make up the Boston Globe's front page Thursday: An AR-15 and the words "Make It Stop."
In Thursday's striking front page editorial, the newspaper displays an assault rifle, which takes up the entirety of the front cover.
To the right of the picture of the gun are the words, "Make It Stop" with the word "Stop" in red lettering. The Boston newspaper displays the gun, and a sample bullet entry, at their actual sizes.
The front page was part of a multi-page editorial in the paper that called for a ban on assault weapons.
"These weren't the guns, and this wasn't the America, that the Founders foresaw," the Globe wrote. "That is why we need a new assault weapons ban, written for the realities we face in 2016."
The Globe's online version of the editorial came with interactive information that included graphs, stats, and informed readers how many shots a person could fire from a semiautomatic rifle during the time it took them to read the story. If it took a reader five minutes to read it, a gunman could have fired about 250 shots.
The minimalist cover image garnered attention on Wednesday night when Massachusetts Sen. Elizabeth Warren tweeted it out.
"This is the cover of the @BostonGlobe tomorrow - & they are 100% correct," Warren said in the tweet.
Warren's tweet also came with the hashtags, "#filibuster" and "#holdthefloor," which spoke to Democratic Sen. Chris Murphy's long filibuster into Wednesday evening.
Murphy vowed to stay "for as long as I can." Other Democratic senators including Warren came to the floor to continue the filibuster and demand new gun control legislation.
Related: Democratic senator launches filibuster over guns
An AR-15-type assault-style rifle was used in the mass shooting that took place at a gay nightclub in Orlando on Sunday. The massacre was the worst mass shooting in U.S. history.
Similar weapons were also used in the mass shootings that took place at an elementary school in Newton, Connecticut; a movie theater in Aurora, Colorado; and workplace party in San Bernardino, California.
Related: Boston Globe's Donald Trump satire: 'Deportations to begin'
In April, the New England newspaper published an imaginary front page from April 9, 2017 that warned readers about the "deeply troubling" risks of a Donald Trump presidency.
"Deportations to Begin," read the top headline on the satirical edition of the Globe.
-- Editor's note: The description of the weapon used in the Orlando shooting has been updated.