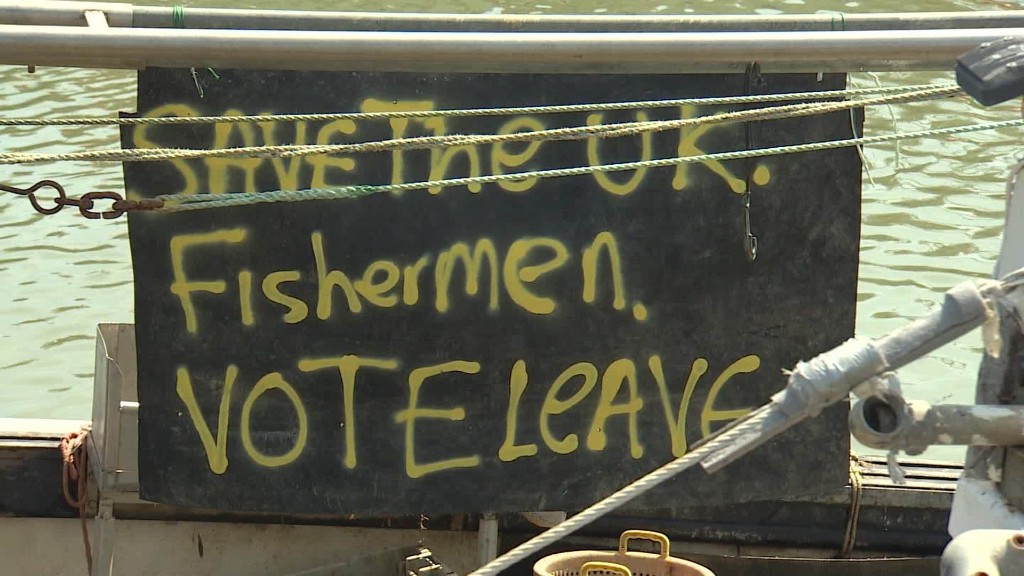 The man in charge of U.K. government finances is threatening he'll have to hike taxes and slash spending by tens of billions if British voters choose to leave the European Union next week.
Chancellor George Osborne, head of the U.K. Treasury, said he thinks he would need to introduce an emergency budget to fill a "black hole" of about £30 billion ($42.6 billion) per year in the event of a Brexit.
Those in favor of leaving the EU say wide-reaching regulations from Europe stifle U.K. businesses, and that immigration is damaging British society. They say leaving the EU would boost the economy.
Those campaigning for the U.K. to remain in the EU paint a much grimmer picture. They say a Brexit would make trade and investment suffer, trigger a recession, kill jobs, slam the pound and cause house prices to fall.
Osborne said that in the event of a pro-Brexit vote, he'd have to consider significant cuts to the National Health Service, defense and education, as well as tax hikes on income, fuel and alcohol.
Related: What happens if Brexit wins?
British Prime Minister David Cameron backed Osborne's assessment Wednesday, saying the expected budget shortfall was based on independent research from the Institute for Fiscal Studies and the National Institute of Economic and Social Research.
But these comments were met with anger by nearly 60 members of parliament that support Brexit.
"It is absurd to say that if people vote to take back control from the EU that [Osborne] would want to punish them in this way," said the politicians in a public letter. "This is a blatant attempt to talk down the market and the country."
A win for Brexit would shape the future of the U.K. and Europe for decades to come, changing the way the U.K. does business and trade with Europe. Prime Minister David Cameron would also face huge pressure to resign.
A vote to remain in the EU would maintain the status quo, including the free trade of goods and services with 27 other members of the European Union.
The U.K. referendum is set for June 23.
--CNN's Lindsay Isaac contributed to this report.