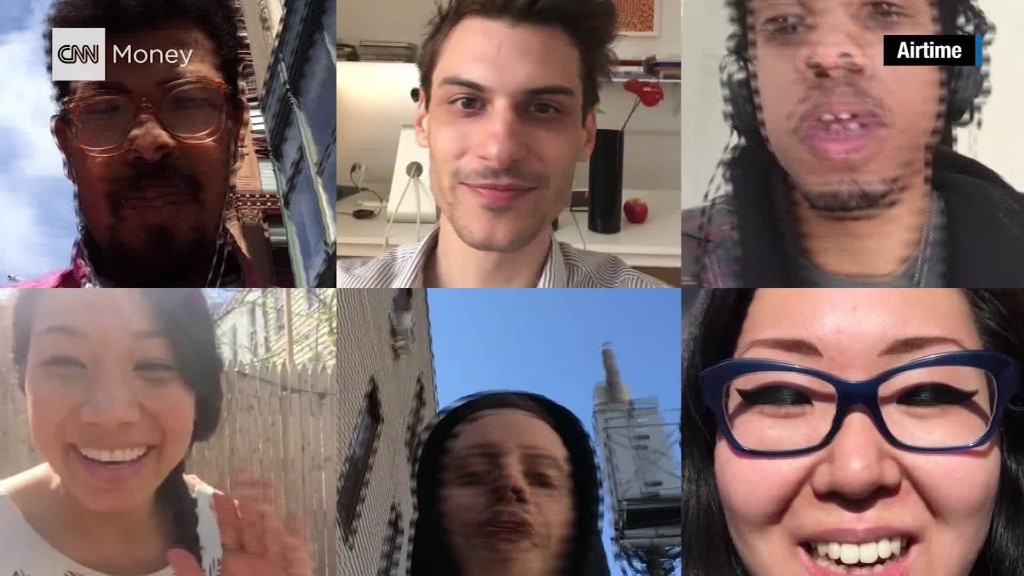 The Napster name is coming back from the grave.
Rhapsody, a music streaming service, is changing its name to Napster. Rhapsody bought the remains of Napster in 2011.
The Napster name is probably more famous than Rhapsody, or at least infamous. Napster was launched as a free music sharing site that became home to pirated music.
It shook the music industry and helped changed the way that consumers accessed music online. But it was essentially sued out of existence by the recording industry, which won its federal suit against Napster in 2001 that prevented it from having copyrighted music on the site.
Napster shut down in 2001 and filed for bankruptcy in 2002. Since then it tried to remake itself as a subscription music service.
It was bought by a series of companies since then, including German media conglomerate Bertelsmann, electronics retailer Best Buy (BBY), and most recently Rhapsody, which bought Napster from Best Buy four years ago.
Related: Sean Parker: Music isn't 'winner take-all"
Rhapsody was one of the first subscription music streaming services, starting in 2001 under the name Listen.com. Today it says it has 3.5 million global subscribers in 34 countries. But it has struggled to compete with Spotify and Pandora (P). And it faces increased competition from new streaming services from Apple (AAPL), Amazon (AMZN) and Google (GOOG).
The company has already used the Napster name in some other countries, such as Canada. But a blog post on its site said it is changing its own name to Napster.
"No changes to your playlists, favorites, albums, and artists. Same music. Same service. Same price. 100% the music you love. Stay tuned!" said the post.