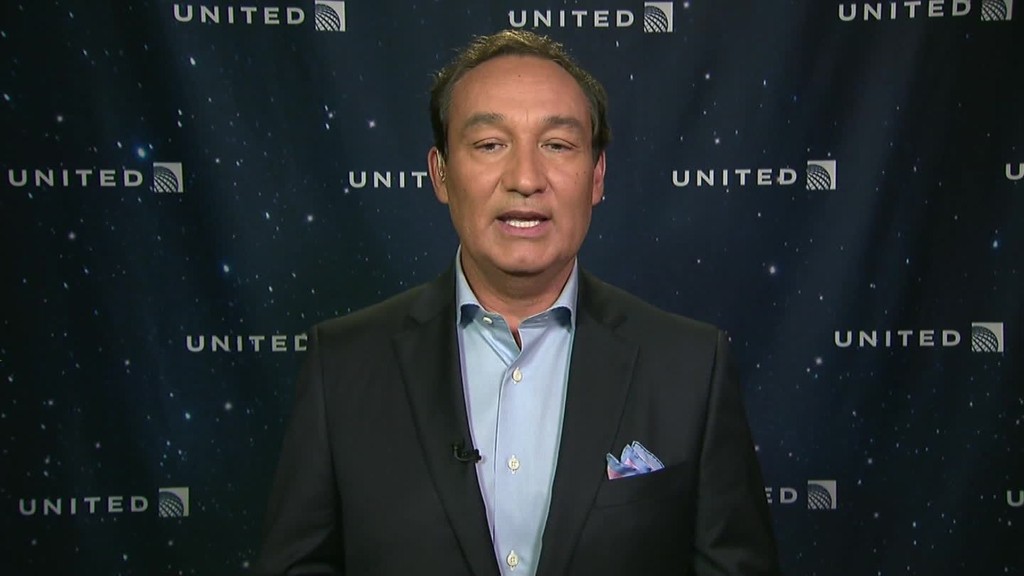 The party may be over for airlines now that fears about terrorism have returned in the wake of the Orlando attack.
Delta, JetBlue, American and other big U.S. carriers had been rewarded on Wall Street for the past few years thanks to increased demand from business and leisure travelers, a boost in revenue from all those annoying extra fees and, of course, low oil prices.
That combination led to big earnings for an industry that often had trouble generating profits due to fare wars and higher fuel costs.
But most of the major airline stocks are down sharply this year.
Related: Ryanair is cutting fares to counter terrorism fears
Rising fuel prices have hurt them, even though some airlines have fuel hedges in place to mitigate the impact of volatility in the oil market.
The industry may also have added too many flights and now needs to cut back. JetBlue recently said that it would reduce capacity for the rest of the year. Worries about the Zika virus haven't helped either.
And now, terrorism is once again a legitimate concern. Airline stocks have all taken a big hit this week following the tragedy at the Pulse nightclub in Orlando, one of the world's most popular tourist destinations.
It's too soon to tell if the attack in Orlando will hurt travel to Florida -- or elsewhere for that matter.
But here's a look at just how badly the major airlines are already doing year-to-date.
The only U.S. airline stocks doing reasonably well are super low fare/no frills carrier Spirit (SAVE), which is up 5%, and Virgin America (VA), which has surged more than 55% because it's getting bought by Alaska Air.
International airlines have also been hit hard by the sluggish global economy. European giants Ryanair (RYAAY) and Lufthansa (DLAKY) as well as Asia's Cathay Pacific (CPCAF) and China Southern (CHKIF) have all plunged more than 10% this year.
This is bad news for anyone invested in airline stocks. But it's music to the ears of travelers. Fares have come down across the board lately. Airlines are even abandoning some of those extra fees.
Related: Delta to make all in-flight entertainment free
Even though the big airlines realize that they can't repeat the sins of the past without paying a hefty financial price, they also know that they have to do what they can to get fannies into those increasingly smaller seats.
Delta, American and JetBlue have all reported declines in a measure called passenger revenue per available seat mile, or PRASM if you're nasty. PRASM is a closely watched measure of fares in the industry.
The continued drop shows that airlines have little pricing power.
Once again, that's great if you haven't booked your summer vacation plans yet. But it's awful for an airline industry that suddenly finds itself in a bit of a tailspin.