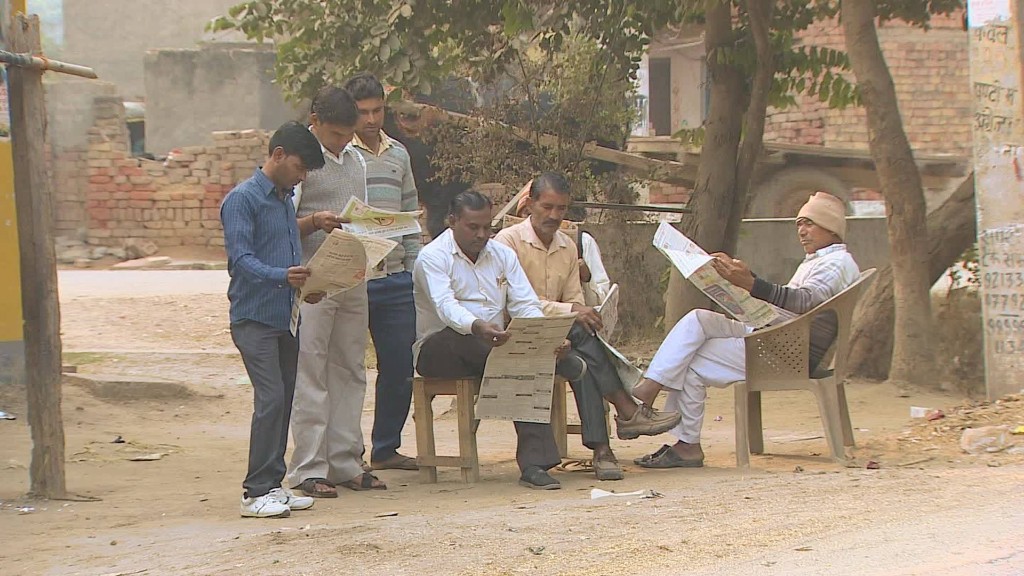 Reserve Bank of India Governor Raghuram Rajan has put an end to months of speculation over his future, announcing on Saturday that he will step down as head of the central bank when his term ends in September.
"I want to share with you that I will be returning to academia when my term as Governor ends," Rajan wrote in a message to staffers that was posted on the central bank's website.
When Rajan took control of the central bank in 2013, India was facing sky-high inflation, a rapidly weakening rupee, a faltering stock market and its slowest economic growth in a decade.
But the University of Chicago professor won plaudits for quickly implementing policies that helped get the country back on track.
Inflation is now under control, and interest rates have been substantially reduced. Under Rajan's watch, the central bank has also pushed the country's antiquated banking system to modernize.
"I am sure the reforms the government is undertaking, together with what will be done by you and other regulators, will build on this platform and reflect in greater job growth and prosperity for our people in the years to come," the former IMF chief economist wrote in his note to staff.
Related: Indian students want this dream job more than Facebook or Disney
The question of whether Rajan would seek -- or if he would be granted -- a second term has been the subject of intense speculation in India.
Rajan was made head of the central bank while the Congress Party was in power, and there have been questions over the level of support he enjoyed from the ruling Bharatiya Janata Party (BJP).
But if the party leader's public statements are any indication, Rajan was in good stead. Prime Minister Narendra Modi had praised Rajan, describing him as "the best teacher" on economic matters.
Before serving as India's central banker, Rajan was best known for predicting an impending financial crisis during a 2005 gathering of prominent economists in Jackson Hole, Wyoming.
The event was meant to honor former Fed chairman Alan Greenspan, who listened as the outspoken professor argued that the exotic financial instruments championed by Greenspan had made economies unsafe.