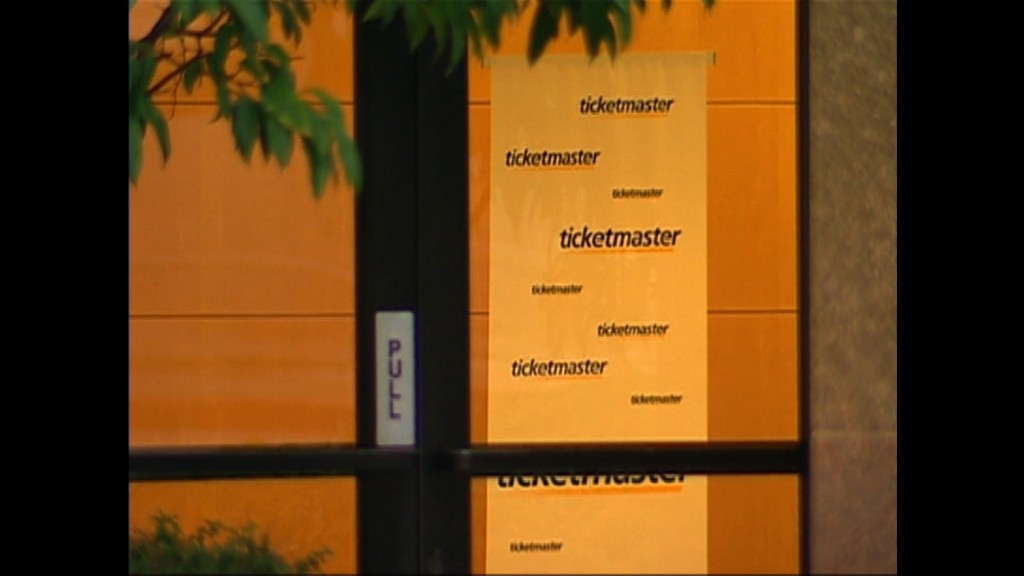 Millions of Ticketmaster customers are getting offers for free tickets because of a 13-year-old lawsuit.
The company planned to finish sending out free tickets vouchers "on or around June 18" to U.S. customers who made purchases on its site between October 1999 and February 2013 and paid an "Order Processing Fee" that was never refunded.
The offers stem from a lawsuit first filed in 2003 alleging Ticketmaster was charging "excessive and deceptive" fees.
Though the company denies the claims, it agreed in a settlement last April to issue $45 million worth of cash, discounts and tickets to customers covered by the class action lawsuit.
Related: StubHub and Ticketmaster asked to crack down on ticket resellers
Ticketmaster said they'll each get "at least one" ticket code in their accounts, which can be redeemed for two general admission tickets to "selected" events at venues owned and operated by Ticketmaster parent company Live Nation Entertainment.
According to an FAQ, Live Nation has "sole discretion" in choosing which events the vouchers can be redeemed for, and they'll be handed out on a first-come-first-served basis.
As of Sunday afternoon, Live Nation (LYV) had not identified any eligible events. The company has set up a web page where it says a list will be posted once it is "finalized."
Related: 'Hamilton' tickets as high as $10,000 on report Lin-Manuel Miranda is leaving
Ticketmaster said on Twitter Sunday that it could not say when the list will be available, "but we expect it to be soon."
The company did not respond to CNNMoney's request for comment and further information.