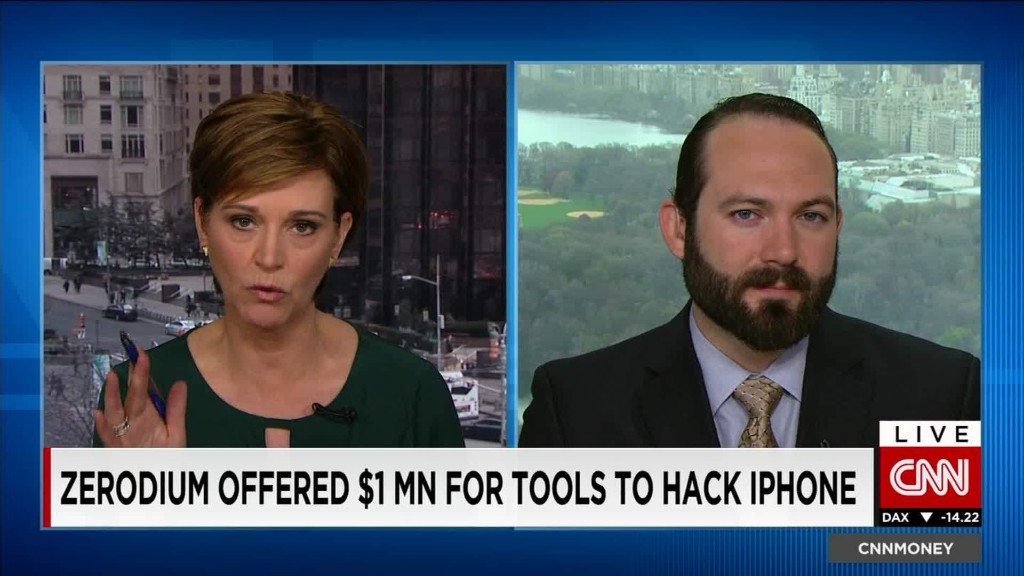 Cyber spying is a murky world, and China has often been accused of playing a major role in it.
But U.S. cyber security company FireEye says it has detected a "notable decline" in China-based hacking of the U.S. government and American companies in the past two years.
China has long denied it is involved in cyber attacks, and often claims to be a victim of such activity. But FireEye has in recent years traced numerous hacks to the Chinese government. In 2013, the company even linked a group of hackers to the Chinese military.
FireEye said in a new report that it believes Chinese cyber spying activity has fallen in the past two years because of "the influence of ongoing military reforms, widespread exposure of Chinese cyber operations, and actions taken by the U.S. government."
Related: Why China wants U.S. military jet engines
The firm observed a steeper drop in network breaches by China-based groups ahead of a September summit at which the two countries reached an agreement not to conduct cyber theft of trade secrets and intellectual property against one another for commercial gain.
But the threat hasn't gone away, the firm warned. It's "less voluminous but more focused, calculated, and still successful in compromising corporate networks," FireEye said, reporting a series of breaches in the U.S. and other countries since late 2015.
U.S. efforts to pressure Beijing in recent years have included issuing charges against five Chinese army officers in 2014 with cyber theft against major American businesses. China angrily denied those accusations.
Related: Chinese man admits to cyber spying on Boeing and other firms
In March, a Chinese man pleaded guilty to cyber spying on Boeing and other U.S. firms by hacking into their networks to pilfer sensitive information to send to China.
For the study, FireEye observed 72 groups that it says it has "strong indications" are "based in China or otherwise support Chinese interests." But the firm also noted it's unclear how much direction or support each group may receive from the Chinese government.