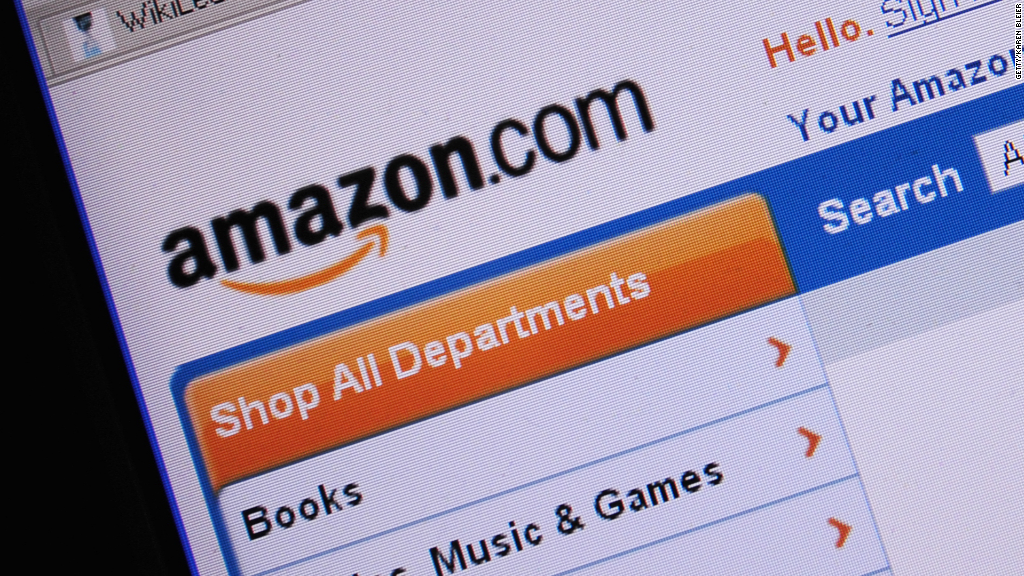 Take that, Amazon! Barnes & Noble hopes that booze will lure book lovers back to its stores.
Barnes & Noble announced Thursday that it planned to open four new concept stores this fiscal year that will have an expanded food menu -- and also serve beer and wine. But no vodka. Sorry, Chelsea Handler.
The first store will open in Eastchester, NY in October. Three more are set to open at the Edina Galleria in Edina, MN, the Palladio in Folsom, CA, and at One Loudon in Loudon, VA.
Barnes & Noble (BKS) stock rose 8% Thursday and was even up slightly Friday on the news.
That made the retailer one of just a few big stocks to rally while the broader market was tanking after the United Kingdom pulled a Muhammad Ali (rest in peace, champ!) and shocked the world by voting to leave the European Union.
Amazon (AMZN) fell more than 3% too Friday.
So can Barnes & Noble steal some customers from Amazon by making some of its stores more like libraries with bars?
Most traditional retailers have had a tough time competing with Amazon -- especially book stores. Remember Borders? It no longer exists.
Related: Amazon opening book stores? Not so fast!
But Barnes & Noble is clearly making a big commitment to the new stores. It promoted chief operating officer Jaime Carey to president of development & restaurant group to oversee the new bookstore concept.
The company also lured away long-time Sears (SHLD) executive Michael Ladd to be its new vice president of stores.
However, Barnes & Noble reported another big loss on Wednesday. And sales fell nearly 4% from a year ago as well.
Its NOOK e-reader business continues to hemorrhage red ink too.
That's bad news since the company decided last year to hold onto the struggling e-reader instead of spinning it off. Barnes & Noble spun off its college bookstore Barnes & Noble Education (BNED) unit instead.
Still, the company's outlook was a little brighter than what analysts were expecting. That's why the stock rallied.
Shares are also up more than 30% this year on hopes that new CEO Ronald Boire, who joined the company from Sears Canada (SRSC) last year, can right the ship.
And maybe Barnes & Noble is on to something with the whole alcohol and books thing. Drinking is a big theme in many classic works of literature.
Here's hoping that the new stores one day get a broader liquor license so they can start serving Ernest Hemingway's Death in the Afternoon.