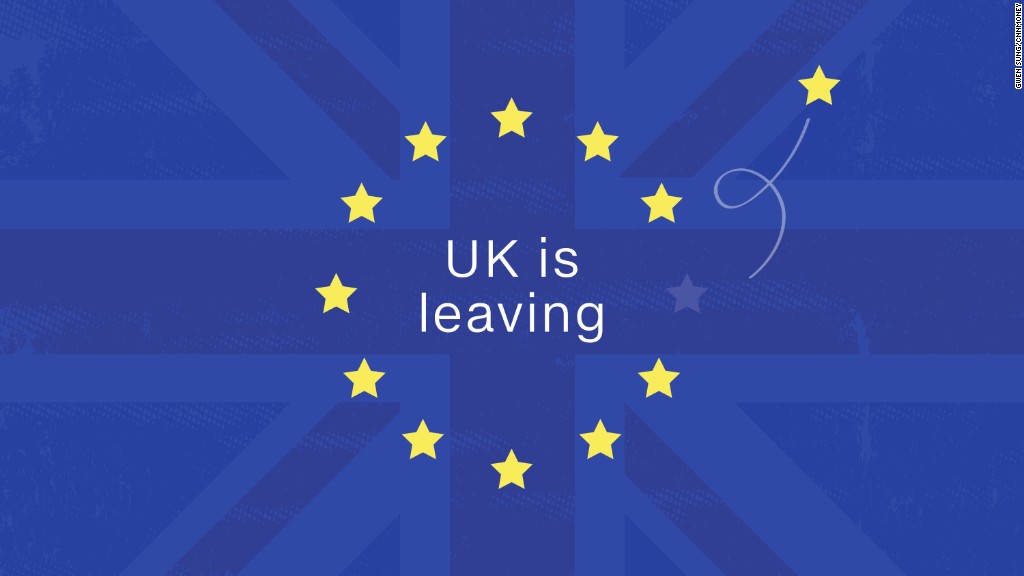 Trying to buy some pounds? Good luck!
Companies that trade in money for travelers are struggling to keep up with demand after the pound has crashed to the lowest levels in 30 years following U.K.'s vote to leave the European Union.
Pounds are cheap, so people are trying to gobble them up.
Several foreign currency providers in the U.K. had to halt services on Friday and people shared photos of long lines outside currency exchange shops around the U.K.
Thomas Cook, Britain's biggest travel operator, was forced to stop online currency sales because of the crash.
"We have temporarily suspended our travel money website following unprecedented customer demand for foreign currency overnight and this morning," the company said in a statement. "Our immediate priority is to ensure that we have enough currency in store to fulfill outstanding orders," it added.
Australia's Commerce Bank has told individual customers that it had temporarily suspended all foreign exchange of the British pound because of the Brexit result.
Currency exchange company Moneycorp said it did two days' worth of business in just two hours on Friday morning.
British Millennials: You've stolen our future
To trim the losses, many currency firms have put special Brexit measures in place. One company, called TransferWise, suspended transfers in the pound throughout the night. Another, Travelex, ditched its PricePromise offer in the U.K. That usually guarantees a refund for customers who find a better price elsewhere.
Global bank HSBC warned ahead of the referendum that it might be unable to provide live and fair foreign exchange rates.
"Customers are strongly advised to pay great attention before any deal confirmation, or simply consider not making FX transaction," it said in a statement on its website.