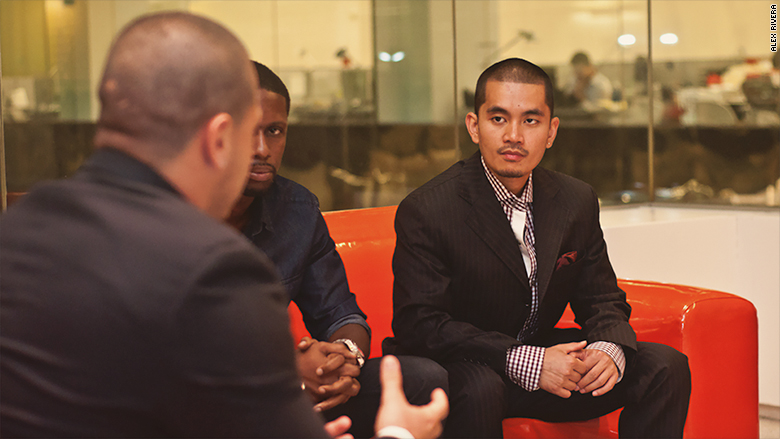 After the Supreme Court issued a split decision that effectively blocked President Obama's immigration plan Thursday, Cris Mercado found himself in an uncertain limbo.
Born in the Philippines, Mercado has been living in the U.S. since he was just six years old. He graduated from college, received a master's in engineering and has started two tech ventures -- all in the U.S. But now he's not sure he will be able to stay in the country.
That's because, Mercado was just one year too old to qualify for President Obama's controversial Deferred Action for Childhood Arrivals (DACA) when it went into effect four years ago. That meant he couldn't qualify for things like work benefits or receive the protections against deportation that other undocumented immigrants with DACA status suddenly had.
Related: Supreme Court puts obama immigration legacy on November's ballot
Had the Supreme Court ruling gone differently, it would have expanded these protections to millions of other undocumented immigrants who arrived as children, like Mercado, and to the undocumented parents of citizens and lawful residents.
"Yesterday's vote means that I still can't get hired by anyone as an employee, that I still find it so hard to get affordable basic health insurance, that I can't travel outside of the U.S. and come back, that I continue to be housing insecure, and that I have to continue to find improbable ways to pay back the sacrifices that my parents made for me to get a better life in this country," Mercado said.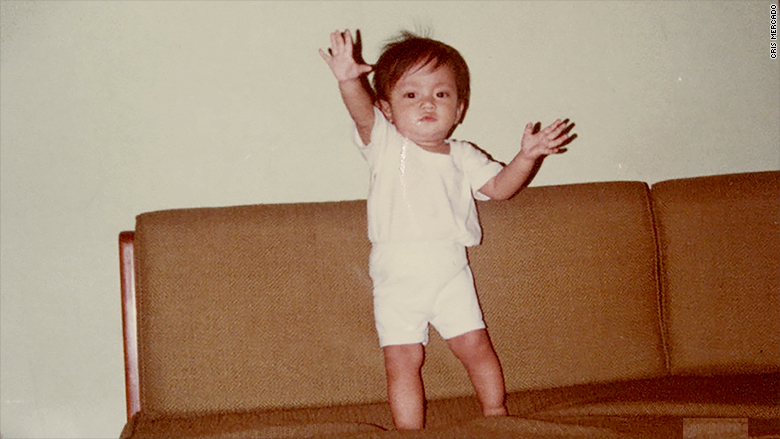 Mercado's parents brought him to the U.S. on a tourist visa and the family never left.
They settled down in the New York City borough of Queens, where Mercado grew up participating in track and field and excelling in school, particularly math and science.
In 1998, he was given a scholarship to enroll in New York University's engineering program. "I wanted to be an engineer from early on. I was interested in a material science and engineering program and I was so happy to have been accepted to NYU," he said.
But just a few weeks before the beginning of his freshman year, NYU asked him for his green card -- and Mercado didn't have one.
"It meant I could not receive the federal aid (which included grants and loans) and scholarships and grants directly from the institution," he said. "At the time, NYU did not have the policy it has now, which provides aid regardless of immigration status."
NYU spokesman Matthew Nagel said in a statement that, at the time Mercado was admitted, undocumented students were treated as international students and didn't receive institutional financial aid.
"A lot has changed in the intervening years. We now have a program in place in which we treat [New York State] undocumented students as US students for the purposes of institutional aid. And we have institutional aid for international students, too," Nagel said.
Today, undocumented students applying to NYU have to meet other eligibility criteria, he said. Students must file on time, and they must have financial need.
While they may be eligible for financial assistance from their schools, both international and undocumented students are still ineligible for federal aid.
Related: Undocumented students and the controversial path to affording college
Mercado's undocumented status came as a total surprise to him -- a common occurrence among undocumented children who only discover they are undocumented when a college or university requests a green card or birth certificate as proof of legal status.
Mercado was able to enroll in New York's City College that same semester. About half of his tuition was covered by the Peter F. Vallone Academic Scholarship, which didn't check his status. The rest he paid for with money he earned doing odd jobs and with money from his parents.
He excelled at City College and after graduation, was admitted to the CUNY Graduate Center's PhD program in engineering with an $80,000 Presidential MAGNET Fellowship.
Yet again, however, that fellowship was taken away due to his undocumented status.
"I didn't exactly take it in stride, but I knew that I'd find a way even if it takes a while," he said.
The school decided to waive his tuition instead.
Still, money was always tight and his family couldn't help with many of his expenses. After earning his master's degree in 2007, he was forced to drop out of the PhD program when his mother had brain surgery to remove a small tumor and his sister got pregnant. He was just an exam and a dissertation short of earning his PhD, he said.
Related: I want to bring health care to undocumented immigrants
Mercado began helping friends find and apply for grant and scholarship money -- something he had a knack for.
In 2012, when he learned that he wouldn't qualify for DACA, he launched GrantAnswers, a company that helps students find and apply for grants and scholarships. Mercado said he was able to help his clients secure over $1 million in grants and scholarships.
After running GrantAnswers for two years, he turned his attention to another venture: an app called KeyJargon to help Millennials learn professional lingo and communication skills that employers say the generation lacks.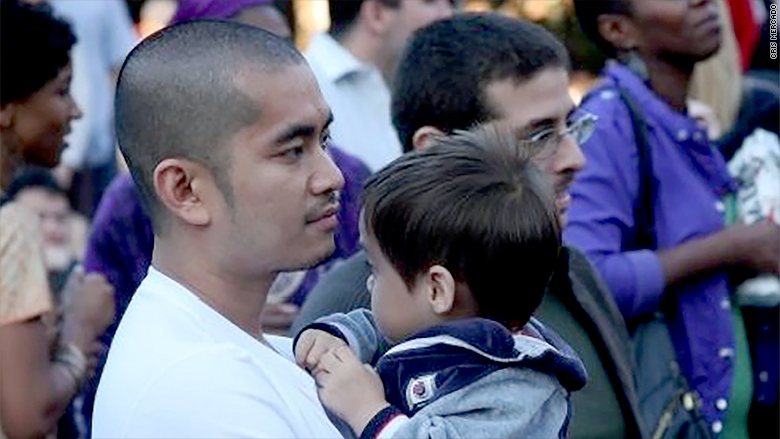 The app, which he hopes to launch in a few weeks, provides digital flash cards of industry-specific jargon to help job seekers make a good impression and be taken seriously. It also has a calendar of job fairs and events by industry and offers a database of professional job associations. Mercado says that the free version will launch in a few weeks and he hopes to secure venture funding by the end of the year.
"Either this takes off and allows me to be independent and repay my parents for the sacrifices they made to give me an opportunity for a better life or I have to seriously consider making a major move," he said.
After Thursday's Supreme Court ruling, Mercado is pessimistic about his chances of securing legal status in the U.S. "I don't have any confidence that Congress will be able to do anything on comprehensive immigration reform."
Related: I'm no 'anchor baby,' I'm Yanely Gonzalez and I'm going to vote
"I have thoughts of going to Canada and starting over, but I want to give it a year to see what happens with my app," he said.
And while his parents became permanent residents more than 10 years ago and could petition the U.S. to admit him, Mercado says it would take years to gain approval and he wouldn't be able to live in the U.S. during that time.
"Parent-to-child petitions usually have the shortest wait times, but places like the Philippines and Mexico have the longest lines," he said. "I'd have to go back to the Philippines and wait 20 years."