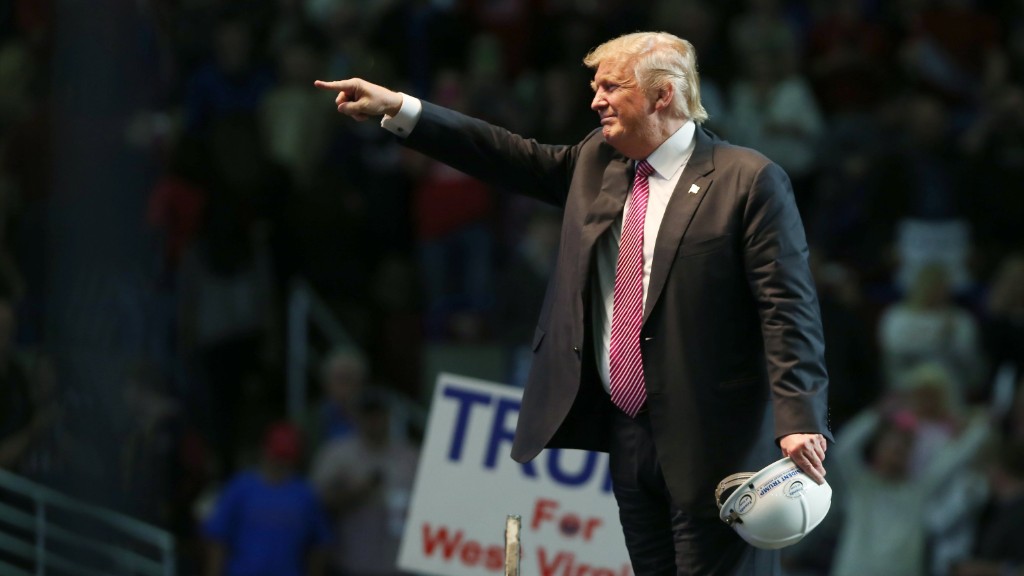 One day after the U.K. referendum results shocked the world, Donald Trump dined with Rupert Murdoch, the owner of some of Britain's best known newspapers.
No doubt the two businessmen had a lot to talk about.
Their dinner meeting took place in Scotland on Saturday night before Trump flies home to the United States.
Trump told a group of reporters about the Murdoch meeting during a tour of his golf course in Aberdeen, Scotland. Later in the day, the two men were seen getting into a golf cart together with Murdoch's wife, Jerry Hall, riding in the passenger seat. Trump drove and Murdoch hung on in the back.
A spokesman for Murdoch had no comment, which just stirs further curiosity about the dynamic between the two men.
Related: Britain's biggest selling newspapers back Brexit
Murdoch and Trump, both media A-listers in New York, have known each other for decades.
But Murdoch was a vocal critic of Trump during the first months of Trump's highly controversial campaign. At one point last summer, Murdoch tweeted that Trump was "embarrassing his friends" and "the whole country."
And Trump frequently lambasted several Murdoch media properties, including the Wall Street Journal and Fox News, for what he deemed unfair coverage.
Murdoch gradually warmed up to Trump and accepted that the former reality TV star would be the inevitable GOP nominee. By April, as Trump appeared close to clinching the party's nomination, the two men had met and spoken several times, CNNMoney's Tom Kludt reported.
The discussions were brokered by Trump's son-in-law Jared Kushner.
Related: Donald Trump actually loves the media
Media critics have probed for signs that the changing relationship between the two men has changed the treatment of Trump in Murdoch's various media outlets.
The New York Post's editorial page endorsed Trump in April, for instance.
Murdoch is famous for wielding power through his papers and other media properties.
But sometimes he seems to hedge his bets.
In Britain, his tabloid The Sun called for voters to leave the EU, while another paper he controls, The Times, called for Britain to remain.
Trump praised the Brexit decision when he landed in Scotland on Friday, saying the voters "took their country back" and that his campaign is seeking the same result.