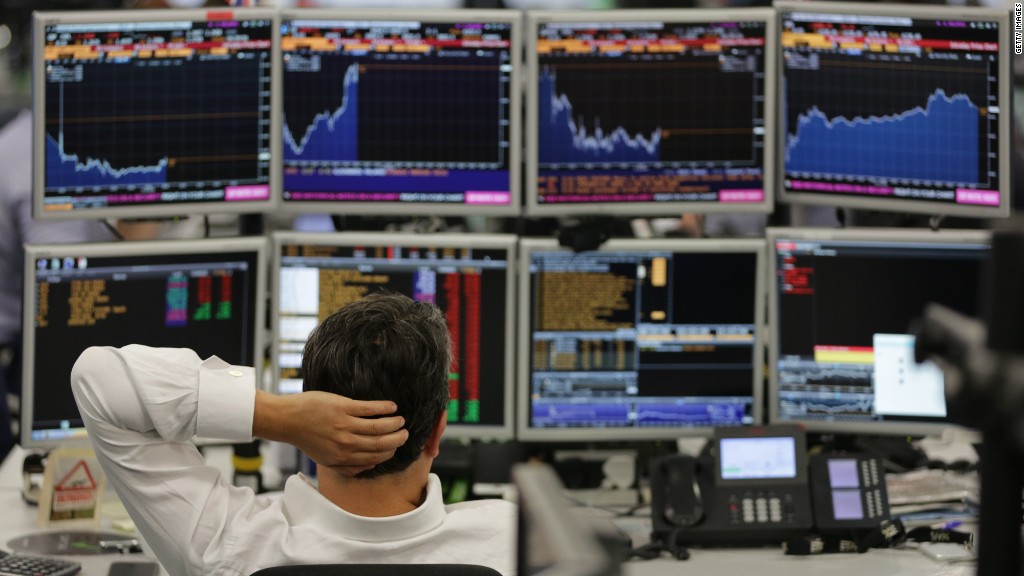 Brexit just cost the U.K. its perfect AAA credit rating.
Standard & Poor's downgraded the U.K. by two notches to AA on Monday, the latest fallout from last week's shocking U.K. referendum to leave the European Union.
S&P warned that Brexit will "weaken the predictability, stability and effectiveness" of British policymaking and deter foreign investment in the U.K. The ratings firm said Brexit may also lead to a "deterioration" of the British economy -- especially its vitally-important banking industry -- and could even trigger a "constitutional crisis" if there is another referendum on Scottish independence.
Related: Businesses warn: Brexit chaos will hurt us
S&P kept a "negative" outlook on the U.K., signaling more downgrades are possible. The ratings firm said another downgrade could be triggered if the pound sterling loses its status as a leading reserve currency, public finances deteriorate, the British economy slumps more than feared or if Scotland holds a referendum.
Brexit has changed the equation so much that S&P said it no longer considers Britain's institutions to be a strength.
S&P also warned that there are now higher risks of a "marked deterioration" in the U.K.'s ability to meet its "extremely elevated" borrowing needs. The firm notes that the U.K. has the highest financing needs among all 131 countries it rates, at nearly twice the level of the U.S. and France.
Fitch Ratings, a rival ratings firm, also downgraded the U.K. on Monday due to the Brexit vote. Fitch now has the U.K. at AA, down by one notch from AA+ previously, and warned more cuts could come.
Related: Can globalization survive Brexit and Trump
Despite those concerns, the markets are so far showing no signs at all of making it more difficult for the U.K. to borrow. In fact, the yield on 10-year U.K. government bonds plunged to a fresh record low of 0.93% on Monday.
Still, S&P warned that Brexit could cause another setback for the U.K.: The British pound losing its elite status as a reserve currency. S&P said it would no longer classify sterling as a reserve currency if its share among global central bank foreign currency reserve holdings dips below 3%. It stood at 4.9% as of the end of 2015, according to the IMF.
The U.K. now has a worse rating from S&P than the U.S. S&P famously lowered the U.S. rating by one notch to AA+ in 2011, setting off financial turmoil.